First listed on: 10 June 2019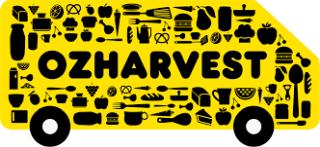 WHS Manager
Permanent Part Time Opportunity (22.8 hours per week)
Office Location - HQ in Alexandria, we will also accept applications from Melbourne & Brisbane
We're looking for an experienced WHS Manager to ensure OzHarvest is operating in a safe manner, keeping the OzHarvest Team and all those who come into our environment, OzHarvest controlled environments, safe. This role will support the health and safety initiatives and developments of a Work Health and Safety (WHS) culture for OzHarvest.
OzHarvest was founded by Ronni Kahn in 2004, after noticing the huge amount of delicious consumable food discarded every day. She decided there had to be a better way. OzHarvest now rescues surplus food to feed those in need all around Australia. We also educate the public and our clients about food waste, nutrition and living a healthier lifestyle.
Since Inception OzHarvest has achieved some great milestones:
Over 109 million meals delivered
Over 37,000 tonnes of food rescued
Over 1300 charities helped
$1 = 2 meals to those in need
Led and mentored by the inspirational Ronni Kahn, we are a passionate team of people who are driven by the purpose and the desire to bring the OzHarvest effect to life everyday.
Key Duties and Responsibilities
Coordinate WHS activities across OzHarvest and contribute to the development and implementation of plans regarding key health and safety initiatives
Coordinate with the Head of People & Culture, CEO and Business Heads to ensure incidents that need reporting to State authorities are done so and subsequently liaise with and comply with any associated audits and investigations
Assist in compliance processes related to visitors and any usage of contractors
Assist with internal and external audits to ensure compliance with the WHS Safety Management System and relevant legislation
Provide advice and support to departments on WHS and Regulatory issues
Prepare and deliver appropriate training and education materials including induction materials and toolbox talks
To be successful in this role
Undergraduate degree with WH&S focus and/ or equivalent level of expertise gained from a combination of experience, training, professional accreditation and qualifications
At least 5 years' previous experience within WHS coupled with solid knowledge of the WHS framework
Experience working with senior stakeholders across a multi-site environment
A valid and current Police Check
A current Working With Children Check (employee status)
Location:

VIC
QLD
NSW
Work Type:

Part Time
Category:

Management
OH&S/Risk
Safety and Wellbeing