Learning & Development Manager - [Archived Advertisement]
First listed on: 27 February 2021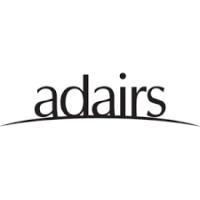 Learning & Development Manager
About Our New Learning & Development Manager
Our new Learning and Development Manager has been wildly successful in creating and instilling a learning culture throughout organisations.
They move with purpose and intent, so needless to say they don't get distracted by reactive initiatives that aren't aligned to the strategy – it's not about volume it's about impact and it's about having focus on aligning and prioritising initiatives that supports the business strategy.
Our new Learning and Development Manager can effortlessly engage their stakeholders and showcase value driven learning initiatives' that accelerate internal capability.
Not one to become complacent, they are all about challenging the status quo they understand the importance on being on the tools, rolling up the sleeves designing and delivering initiatives.
About Adairs:
Our people, product and passion are our defining point of difference in our market.
We are proud to be an ASX listed, leading and innovative homeware and linen retailer, who value their people and embrace change with vision and courage; and ALWAYS delight our customers
With over 170 stores across Australia and New Zealand (and still growing) and a large online business, we believe in rewarding positive results and are a company that value passion, collaboration and persistence.
About The Opportunity:
This opportunity is about driving a learning culture and effectively managing change throughout a geographically disperse group of learners with different learning needs, objectives and learning styles.
To hit the ground running, you will;
Develop a strategy to develop a true promote and maintain a learning culture at Adairs
Ensure L&D offering continuously reflects the needs of Adairs and its strategy
Ensure all L&D programs have an agreed metric of success and the return is positive
Lead the design and delivery of some L&D initiatives
Partner with internal resources and external vendors to produce sustainable L&D solutions
Create and manage L&D budgets
Demonstrate a genuine passion for and actively promote the culture commitments
Balance technical and non technical skills program development delivering on a multitude of platforms
What We Ask You To Bring To The Table:
Experience assessing LNA across diverse groups including C-Suite
Experience developing learning interventions to overcome learning gaps
Management of a L&D budget and experience in creating and gaining approval for business proposals
Experience in facilitating training through a multitude of channels including digital, face to face
Proven ability to scope and deliver learning projects to time, scope and budget with the metric of success being the customer satisfaction
Retail experience or equivalent where product knowledge, sales and leadership training has been applied.
What You'll Be Interested In:
A highly successful company who are investing in the future and their people
A fast paced, ever changing retail environment where no day is the same – you'll love working in organised chaos!
A company where learning and accelerating internal capability is high on the agenda
A large passionate team who are engaged and committed to delivering outstanding results
What Next:
If this sounds like the dream opportunity you have been looking for, please include a cover letter outlining some of your key achievements within the learning and development space along with your resume.
Location:

VIC - Melbourne
Work Type:

Full Time
Category:

Leadership Development
Learning & Development
Management
People and Culture