First listed on: 31 August 2020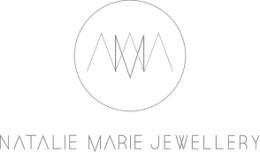 Head of People and Culture
Natalie Marie Jewellery is looking for our first ever Head of People & Culture to support our dynamic and growing business. You will provide leadership on HR, people related issues and policies; and work strategically to embed great people practices that are aligned with, and enhance, our core values. Our People are central to our success and as our first ever people person - you'll be critical to our and their ongoing success and for ensuring our team are able to thrive.
We are a rapidly expanding business, having grown from 3 to 30 employees in the last four years, a key part of the role is to retain and develop our creative, kind and ambitious culture.
We are, at our heart, a family business, and our family are paramount. Our workplace is dynamic, the energy is high and the atmosphere is fun, accountable and stimulating. Our work can at times be high pressure and challenging as all of our team members are very invested in what we do; a part of this role is to ensure our young, passionate team are supported and able to work happily and productively and manage stress effectively.
You will further develop the culture and ensure NMJ remains true to its core values as we grow.
This role is full-time and based in our Avalon Beach head office and offers and opportunity for a unique lifestyle based on one of Sydney's most beautiful beaches.
Who you are:
You are a senior People professional and have experience in a people function within a fast-scaling business
You have 5+ years' experience in growing a people function, HR processes and a team around you
Excellent working knowledge and experience of Australian HR and employment legislation.
Your performance will be measured and driven by a mindset built on:
Caring deeply about People and their success.
You can lead and influence people whether reporting into directly or otherwise.
You are able to build brilliant, collaborative and productive relationships with colleagues, clients and partners alike.
You are business-minded and commercially astute - starting with the business goals first and aligning People directly to add strategic value.
You are adept at working at speed to implement amazing and scalable solutions.
You are an astute decision maker and can prioritise effectively - with the ability to weigh up options and priorities and provide clear, informed and knowledgeable advice.
You strive for excellence in everything you do. You don't accept mediocrity in yourself or the team around you.
You are able to solve problems elegantly and creatively: "find a way or make a way", and are not afraid to challenge the status quo.
You have the confidence and gravitas to act as a trusted advisor, and the ability to coach and counsel at all levels.
You are adaptable and flexible.
You have great attention to detail and are extremely organised.
Key responsibilities
As Head of People & Culture at NMJ, you're ultimately accountable for driving the successful growth of NMJ through its People & Culture practices.
Talent attraction & acquisition - working with Senior Leadership to evolve the organisational structure, write briefs and job descriptions and identify candidates.
Build on our internal HR processes around on-boarding, pay & benefits, performance, talent & success planning so that every interaction is of the highest quality.
Implement, maintain and update required OHS policies and procedures.
Coach and counsel People at all levels within the business.
Ensure our processes keep pace with our growth.
Own the NMJ People Strategy and be responsible for its delivery.
Develop the internal culture to ensure NMJ's continued rapid growth, retain key talent and attract new talent to accelerate performance with a thriving, exciting and ambitious organisation.
What you will offer us
You've done this before; you are most likely to be at HR Management level already and will know what it's like to work in a small organisation and what it takes to build a leading HR function in a small but fast growing business.
Be great to work with; you will be the champion of our People so you will have humility, high emotional intelligence, be constantly curious, want to develop and be a committed team player, as well as being able to work with strictest confidence, gaining trust quickly through your own personal values.
You're practical; you will come with strong knowledge of HR theory and employment law, gained through your own experiences. You know what works and be able to judge when to employ certain strategies.
How to apply
Please send your resume and cover letter to daniel@nataliemariejewellery.com
Location:

NSW - Avalon Beach
Work Type:

Full Time
Category:

Management
OH&S/Risk
People and Culture
Policy/Procedures
Recruitment - Internal
Workforce Planning/Talent Acquisition