First listed on: 13 October 2020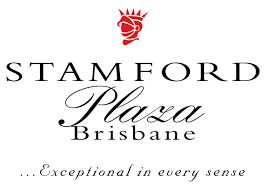 Human Resources Coordinator
Competitive Salary Package & Employee Benefits
Luxury 5 star Hotel in Brisbane's CBD
Excellent team environment and career opportunities
About Us
Perfectly located on the banks of the river and a stone throw to the Botanic Gardens, the Stamford Plaza is Brisbane's finest 5 Star luxury Hotel and the flagship for Stamford Hotels & Resorts. Our unique location is second to none in the Brisbane market, with all 252 guest rooms featuring stunning river views. The Hotel houses eight magnificent function rooms used to hold an array of Corporate, Special Events & Weddings and additionally hosts a variety of busy food and beverage outlets. To find out more about us and to see what we have to offer please visit our website: www.stamford.com.au/spb.
About the Role
We are currently seeking a self-motivated, experienced and professional HR Coordinator to join the Human Resources Department team. As the HR Coordinator you will be responsible for the super efficient organisation and coordination of all administrative aspects of the Human Resources Department. You will report directly to the Human Resources Manager and assist in ensuring HR policy and procedures are implemented and assisting staff and management with HR queries.
You will have an exceptional eye for detail, learn information quickly and demonstrate efficient and effective time management. Your confidence will be a reflection of your high level of communication – verbal, written and listening, and your excellent personal presentation. You will be empathetic when dealing with emotional situations and always have an approachable, friendly and helpful manner.
Duties and Responsibilities
Respond to all staff requests in a professional, positive and helpful manner
Ensure all employees' records are kept up to date through an efficient processing and filing
Load all new starter information into ADP for payroll processing on a weekly basis
Constantly maintain up to date information on the employee notice boards
Assist the HR Manager in ensuring that all in-house rules and regulations are adhered to
Recruitment to be conducted in conjunction with the HR Manager and as per demand
Coordinate interviews for the Department Heads and HR Manager
Assist with organising start dates, preparation of letter of offer and new starter packages
Maintain the professional image of the Human Resources Department in all dealings with other departments, employees, applicants, and other external stakeholders
Adhere to the confidentiality of the HR Department
Skills and Experience
Minimum 2 years experience in a similar role
Must be proficient using Microsoft Word, Microsoft Excel, PowerPoint and Microsoft Outlook
Knowledge of the relevant Industrial Awards, National Employment Standards and Employment Law is essential
Experience using KRONOS or other similar time and attendance system
Experience using ADP Employee Services Portal or other similar HR system
Hospitality experience is desirable
Certificate or Higher in Human Resources is preferred
Rehabilitation & Return to Work Coordinator is an advantage
Interpretation and implementation of an Enterprise Agreement is desirable
Be an Australian Resident or have the legal right to work in Australia on a full time basis
Culture and Benefits
Our 'Knight's Head' Logo is conceived from our founder Sir Stamford's family crest and symbolises the core values that unify all members of our company. We believe our people are our greatest asset and we therefore strive to reward, retain and develop passionate and success-orientated professionals at all levels. As a team member with us you can expect to receive;
Excellent Salary Package & Employee Benefits
Great career opportunities and development
Food & beverage discounts in all F&B outlets within the Hotels
Free Staff meals

Stamford Hotels & Resorts is an Equal Opportunity Employer.
Location:

QLD - Brisbane
Salary:

Competitive Salary Package & Employee Benefits
Work Type:

Full Time
Category:

Administration/Support
Policy/Procedures
Recruitment - Internal
Training and Development