Compliance Officer
First listed on: 06 May 2022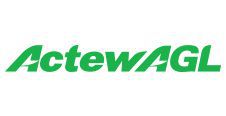 Compliance Officer
Generous salary package and staff benefits
Full time, ongoing opportunity
Make an impact at Canberra's most iconic brand
Power to shine
Our Safety, Risk and Compliance Branch at ActewAGL is looking for a motivated, highly focused and independent thinker to join their growing team as the Compliance Officer.
Reporting to the Manager Risk and Compliance, you will be primarily responsible for monitoring changes to the regulatory environment and ensuring this information is then provided to the relevant Corporate Service business areas. As the Compliance Officer, you will also have the rare opportunity to get exposed to the board and executive through reporting and presenting, as well as supporting the business in updating policies and procedures to adhere to the ongoing compliance across ActewAGL Corporate Services'.
If you have a passion for Compliance and reporting, this is a great opportunity for you!
Power to thrive
ActewAGL is one of the ACT's largest employers and we're proud to be powerfully local. We work and live in the communities we serve and partner with the organisations that make our home such a great place to live.
We're reimagining the future of energy with the brightest minds of the nation's capital.
We offer benefits, support and balance that few others can. At ActewAGL, you will be provided with opportunities to learn, innovate and collectively achieve more. We actively invest in our peoples' careers so you can lead and develop, because when you grow, we grow.
We are an Equal Opportunity Employer who embraces and fosters a culture that supports diversity, inclusion and respect, where people are empowered to fulfil their potential. We welcome people with diverse skills, experiences, perspectives and backgrounds, and encourage applications from women, Aboriginal and Torres Strait Islander people, people with disability, people that identify as LGBTIQ+, and people from culturally and linguistically diverse backgrounds.
Power to make an impact
Your day in the role:
Manage and maintain ActewAGL's Compliance Management Framework.
Maintain compliance obligations for ActewAGL Corporate Services.
Provide leadership either directly through services and management or indirectly through advice to achieve Divisional objectives.
Develop and maintain operational methods, policies, practices and standards related to their area of expertise.
Provide advice to the wider business in updating policies and procedures to ensure its ongoing compliance with regulatory requirements.
Provided second level (management) assurance on compliance management activities.
Deliver compliance reporting to the Executive and Board level as required.
Support the delivery of Board, Safety, Audit and Risk Committee and Executive Committee papers.
Support the delivery of audits and assist with the audit outcomes and the delivery of recommendations.
You will need to be successful:
Demonstrated experience in Compliance Management is mandatory.
Relevant qualifications in Law, Business, Risk or Compliance.
Experience in compliance management in the energy sector or regulated monopoly businesses that are heavily asset focused.
High level attention to detail
Demonstrated time management and planning skills with the ability to work in a fast-paced environment.
Apply now
To apply, log onto our recruitment portal and submit your cover letter and resume outlining the experience, qualifications and capabilities you can bring to the role.
Applications close Sunday 22nd May 2022.
To learn more about this exciting opportunity you can contact Kim Fox, Manager Risk and Compliance on 0457 206 697.
Closing Date:

22 May 2022
Location:

ACT - Canberra
Salary:

Starting from $106,198 + 15% super
Work Type:

Full Time
Category:

Compliance/Legal