First listed on: 02 March 2021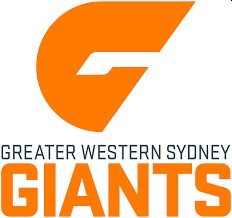 Manager, People & Culture
The GWS GIANTS have an exciting opportunity to join our team as Manager, People & Culture. The role is part of the organisation's Executive team and works closely with the CEO and Executive to develop cultural and engagement strategies. The Manager, People & Culture will be required to engage all areas of the organisation to drive the existing cultural agenda and execute best practice Human Resources principles across all departments. The role will also assist the Executive team to attract, retain and engage high calibre employees and to maximise employee productivity. The role is part time at 2.5 days per week.
KEY RESPONSIBILITIES:
Human Resource Management
Ensure that GIANTS' HR practices are aligned to GIANTS' strategic and financial plans and objectives
Work with Executive Managers on addressing performance issues with their staff
Ensure the recruitment and selection process is aligned to the culture of the businesses and attracts high calibre applicants
Coordinate in conjunction with the HR EA the employee induction program covering organisational structures, business strategies, and individual's responsibilities ensuring employees understand systems, processes, behaviours and performance expectations of the business.
Support Managers through the recruitment process
Supervise the HR EA to prepare employment contracts and other HR administration as required
In consultation with Managers, ensure position descriptions and department / personal objectives are in line with business objectives
Management of annual performance review process including ensuring year end performance reviews are aligned to annual salary increases, training needs identification, and discussions of career progression
Provide advice and counsel to all levels of management on employee relations and dispute resolutions issues, ensuring legal compliance and due process (including the completion of file notes and performance documentation) is followed to mitigate business risk. Work closely with AFL shared services to deliver this outcome.
Provide support to the CEO and Executive as required on employment law related issues, including seeking advice and clarification through employment lawyers
Co-ordinate development programs including working with internal GIANTS training resources, engaging training providers, booking ad-hoc courses etc.
Strategic Organisational Development
Actively participate as a member of the Executive team as required by the CEO and provide organisational development/structure advice to maximise productivity
Build the GIANTS' 'Leadership Program', aligning to the culture and values of the GIANTS
Increased leadership capability and awareness of current leadership team
Succession plan for key roles and identify GIANTS' 'Future Leaders' (and extended Leadership program for this group)
Assist leadership team to identify and retain key talent at the GIANTS
Provide counsel to managers and employees on development needs and create development plans where required
In consultation with the managers identify key talent and develop succession plans that focus on retention and development needs
ESSENTIAL EXPERIENCE AND QUALIFICATIONS:
Extensive experience in a HR role within a corporate environment
Formal qualifications in Human Resources, Business or related degree
Strong interpersonal skills; ability to work both at a senior management & staff level
Ability to identify and manage change from both a strategic as well as team perspective
Strong analytical and problem resolution skills; able to make sound business decisions under conflicting circumstances
Strong team ethic
Excellent organisational, time management and problem solving skills
Strong communication skills – both written and verbal (ability to articulate deliver messages in all communications)
Business analysis skills
Facilitation skills
Demonstrated experience in resolving stakeholder concerns within broadly defined policies and objectives
Negotiation skills that ensure competing priorities and objectives are effectively resolved
Able to use initiative and "make things happen" i.e. 'hands on' approach
Able to work independently and ensure all commitments are followed through
Ability to communicate, using all tools available in a diverse corporate environment
PERSONAL ATTRIBUTES:
Builds rapport quickly with others both internally and externally
Builds teamwork and co-operation across the GIANTS by sharing resources, knowledge and skills
Offers help and advice when sought by Executive team
Actively listens to others and takes opinions into account before forming views
Can draw on a wide range of strategies to persuade people in a way that results in agreement of behaviour change
Demonstrates excellent communication skills both written and verbal and always maintains an open line of communication with the GIANTS Board & Executives
Maintains a high level of discretion and sensitivity when dealing with confidential or sensitive information
Is supportive of changes and helps support other teams through change in their areas
Is open, honest, takes responsibility and is willing to be held accountable for their own actions
Can identify a vision along with the plans which need to be implemented to meet the end goal. Evaluates situations, decisions, issues etc. in the short, medium and long term
Applications close 5pm Friday 12th March, 2021
Closing Date:

12 Mar 2021
Location:

NSW - Sydney Olympic Park
Work Type:

Part Time
Category:

Dispute Resolution
Frameworks/Systems
Industrial & Employee Relations
Recruitment - Internal
Training/Development/Inductions