First listed on: 16 May 2022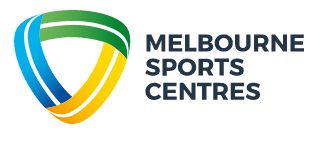 Marketing and Communications Coordinator
Melbourne Sports Centres are the premier multi-sport facilities in Victoria.
We are here to serve sport, enabling sporting organisations and individuals to achieve peak performance, reach their potential and deliver world class events at all three of our venues - MSAC, Lakeside Stadium, located at Albert Park, and the State Hockey and Netball Centre, located at Parkville.
We deliver services, facilities, competitions and significant events for athletes, teams and individuals on their journey in sport. We aim to drive participation, activity, performance and well-being across Victoria.
We want people to be excited about sport, engaged in healthy activity and feel inspired to be their best!
As activity across our venues increases and we welcome people back to sport and recreation, we're also looking for better ways of communicating our offerings and opportunities.
As a result, we're seeking a talented and experienced Marketing & Communications Coordinator to help drive end-to-end campaign management and marketing and communications activities for our venues.
This role will be responsible for proactively seeking opportunities to positively position the business through effective, measurable, and ROI orientated delivery.
The successful candidate will work with venue management in building and supporting profile and opportunity across and within venues, actively engaging a range of stakeholders.
Interested??
You will have a minimum of 2 years' experience in a similar role, including the development and delivery of communication and marketing plans and campaigns (and associated collateral).
You will be competent and confident in using data to interpret market needs and to evaluate the reach and efficacy of marketing initiatives.
In addition, you will possess outstanding communication and interpersonal skills with experience working with a wide range of internal and external stakeholders.
Tertiary qualifications in marketing or equivalent are highly desirable, as is experience working in the sports/venues industry.
In return you will have the opportunity to work alongside a committed and supportive team during this next stage of our evolution as a community and sporting partner, and enjoy great staff benefits including free gym membership and onsite parking.
Don't delay - apply now!
Location:

VIC - Albert Park
Work Type:

Full Time
Category:

Communications, Engagement & Facilitation
Media/Communications