Execs rewarded on COVID support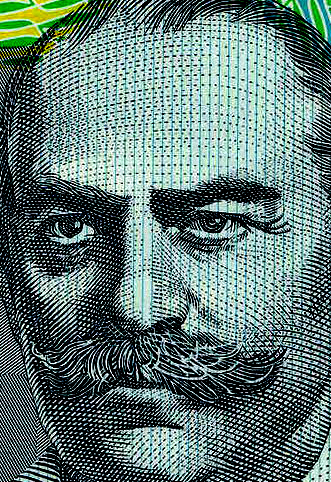 Millions in bonuses are being paid to executives whose staff are on JobKeeper.
Analysis of Australia's largest publicly-listed companies has been conducted by corporate governance advisory Ownership Matters.
It finds that at least 25 companies have paid executive bonuses worth a combined $24.3 million while also claiming JobKeeper subsidies.
On the top of the pile is Star Entertainment Group, which operates Star Casino. The company has received $64 million in JobKeeper payments for staff due to its financial decline, but found the money to pay chief executive Matt Bekier a bonus of $830,000.
Accent Group — a footwear company that distributes Dr Martens, Athlete's Foot, Vans, Saucony and Skechers shoes — received $21.4 million in wage subsidies, $7.6 million in rent waivers, but managed to find $1.2 million in bonuses for chief executive Daniel Agostinelli.
HR and payroll software firm ELMO Software has paid a cash bonus to its CEO Danny Lessem of $465,000 and $158,400 to CFO James Haslam after receiving $2 million in government stimulus payments.
This was despite the company's own financial report saying "COVID-19 has not substantially impacted the operations of the group and its core operations … the group continues to operate effectively with business as usual".
Ownership Matters found a total of 81 publicly-listed companies that received COVID-19 subsidies, 63 of those receiving JobKeeper payments. Of those 63 companies, 25 have paid executive bonuses worth a combined $24.3 million.
The analysis says executive bonuses could be a problem for companies that take JobKeeper payments.
"Executive incentive outcomes for those entities where JobKeeper payments were meaningful have already come under political and media scrutiny," the report explained.
"The cultural signal of a board deciding to pay — and a management team electing to receive — bonuses in a year where a listed entity received significant government subsidies is an important one for investors to consider, especially for listed entities with significant exposure to government as a regulator or customer."
The report also criticised a lack of transparency in the JobKeeper program.
"Unlike New Zealand's wage subsidy scheme, where all employers who received payments were disclosed in a publicly available online database, no such disclosure was required under the Australian Government scheme," the report concluded.
"Accounting choices for JobKeeper and other government subsidies varied between entities.
"Some accounted for stimulus grants as an offset to employee expenses, and others booked payments as income.
"Some others did not make explicit where such items appeared in their accounts but disclosed it as part of their 'operating and financial review' disclosures and, in a small minority of cases, some entities provided no disclosure of government assistance but the existence of such assistance was disclosed by the government itself."
Many of the companies receiving JobKeeper are also paying dividends to shareholders both in Australia and overseas.
For example, Accent Group received around $25 million in total government subsidies and paid out $23 million in dividends.
Qube Holdings received $19.4 million in government subsidies and paid out $43.3 million in final dividends.