Experts suggests Intelligence role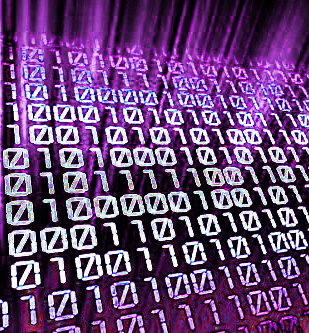 A new report calls for an Intelligence Minister portfolio to co-ordinate the government's national security response.
Intelligence chiefs say cyber warfare and foreign interference are on the rise.
A national security expert from the Australian National University (ANU) says the Federal Government should appoint a Minister for Intelligence to combat Australia's complex security threats.
Public policy expert Dr William Stoltz says parliamentary governance of national security has evolved very little despite decades of investment and new powers for Australia's national security and intelligence agencies.
The appointment of an assistant or junior Minister for Intelligence could greatly improve the ability of Cabinet to exercise informed, strategic leadership over the growing security threats facing Australia, Dr Stolz said.
He also advises key reforms should be made to the powerful Parliamentary Joint Standing Committee on Intelligence and Security (PJCIS).
"To keep up with today's challenges, Australia's security and intelligence agencies have been scrambling to push through a dizzying number of legislative changes, policy reviews and new funding proposals," Dr Stoltz said.
"In recent months, a volley of significant law reforms have been put to Parliament. These include new powers for ASIO to spy on foreign agents, new electronic surveillance powers for the AFP and the Australian Criminal Intelligence Commission, and streamlined authorisations for agencies to exchange data with the United States.
"The result is that the task of governing these agencies has become one of the most complicated Commonwealth responsibilities.
"To ensure Cabinet and Parliament can properly scrutinise intelligence agencies and direct our national security, a dedicated Minister for Intelligence should be appointed."
Dr Stoltz said Cabinet's National Security Committee and national security institutions must be held accountable as Australia moves into an era of heightened strategic complexity and risk.
"Currently, the National Security Committee alone simply cannot keep up with the pace of change," he said.
"While the intent of the National Security Committee is for ministers to guide Australia's security policies in a synchronised fashion, the reality is that much of the decision-making concerning intelligence and security is still diffused across multiple ministerial offices and an expanding community of agencies and departments with influence over intelligence resources and security."
Security reforms, including the establishment of the Home Affairs portfolio in 2017, have seen Australia's security and intelligence community grow to include approximately 16 agencies and departments and a raft of organisations with key equities.
"With agencies seeking to reform outdated, arcane intelligence legislation and continually asking for immense sums of taxpayers' money for often classified capabilities, there needs to be a minister who can regularly brief the public, the press, their party room, the Opposition, and the crossbench," Dr Stoltz said.
Dr Stoltz said the COVID-19 pandemic, looming biosecurity threats and the accelerating technological contest between China and the West had brought a number of agencies into the intelligence and security cycle.
He said the result of a federal election will also bring security laws into sharp focus.
"Should Australia dip into minority government at the next election - a very real possibility - the sway of crossbenchers will become particularly decisive on who holds government and the security laws that can pass," Dr Stoltz said.
"A Minister for Intelligence would therefore be an even more critical interlocutor to building consensus on national security policy amongst parliamentarians of all stripes."
More details are accessible here.