WA raises PS offer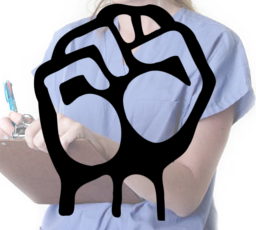 The WA Government has made an improved wages offer for public sector workers.
The state government has put forth its third offer in less than a year, hoping to ease the vocal concerns of unions and workers.
As part of the new offer, government staff who earn less than $104,000 would be paid an extra $60 per week and receive a one-off $3,000 bonus.
For those on salaries over $104,000, the government is offering a 3 per cent annual pay rise and a one-off $3,000 sign-on bonus - an additional $500 cash bonus to what was offered in late July.
If they accept the deal, workers would be back-paid to the point when their previous agreement expired.
It comes after the previous offer was rejected by two of the unions which had been loudest in pushing for it - health support staff in the United Workers Union (UWU) and the Health Services Union (HSU).
Their threats of industrial action put pressure on Premier Mark McGowan, and Owen Whittle, secretary of the state's peak union body, says the new offer shows the government was "forced to listen".
"Public sector workers and their unions have fought hard for better pay and conditions for public sector workers," he said.
"At this point, the improved offer is just a policy. The real conversation starts when the government makes written offers to their workforce."
WA Industrial Relations Minister Bill Johnston says the government hopes to reach agreement in coming weeks.
"We continue to listen and negotiate with unions in good faith to deliver a generous and fair offer, one that is reasonable and affordable, but particularly delivers for our lowest paid workers, which has always been a priority for the McGowan government," he said.
"We are hopeful in the coming weeks we will be able to reach an agreement with more public sector unions, to add to the SSTU (State School Teachers Union) and other unions that have already agreed to our offer."