ACCC wants food fair-trading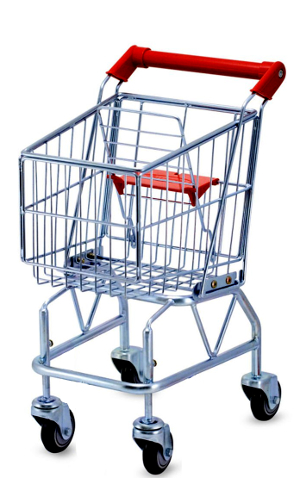 Regulators say farmers should be protected from the lack of diversity in perishable food retail.
Australia's perishable agricultural goods markets need a new fair trading law to address harmful practices arising from bargaining power imbalances, the ACCC has found.
The competition watchdog has completed an inquiry looking at markets for perishable agricultural goods, including meat products, eggs, seafood, dairy products and horticultural goods.
The ACCC analysed the factors that affect the bargaining power of farmers, processors and retailers of perishable agricultural goods, and where this can lead to economic harm.
"The inquiry found that a number of features of perishable agricultural goods supply chains have the potential to cause harm to suppliers and the efficiency of markets more generally," ACCC Deputy Chair Mick Keogh said.
"In most perishable agricultural goods markets, there are many farmers, but few processors or wholesalers, and even fewer major retailers.
"This makes farmers particularly vulnerable to issues stemming from limited competition at the wholesale or retail level. In addition, the more perishable a product is, the weaker the farmer's bargaining power often is," Mr Keogh said.
The probe heard evidence of unilateral variations of supply terms which greatly affect farmers' income, and commercial retribution for suppliers who seek a price increase or raise concerns about the conduct of the other party.
There were allegations of harmful conduct across all perishable agricultural industries, but the most serious allegations arose in the chicken meat and horticultural industries.
The report says a lack of price transparency in markets for perishable goods can also weaken bargaining power. This is particularly the case for farmers, who are typically not in a position to influence the prices they receive for their goods.
"The effects of imbalances in bargaining power can weaken confidence in markets, reduce incentives to invest, and result in slower productivity growth," Mr Keogh said.
The ACCC's Perishable Agricultural Goods Inquiry Report recommends the introduction of an unfair trading practices prohibition, and the strengthening of the small business unfair contract term protections and the Food and Grocery Code of Conduct.