Childcare closures loom

Print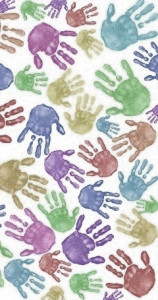 Industry insiders say childcare centres across the country could start closing in coming days.
The Australian Childcare Alliance (ACA) says children are being pulled out of care due to the threat of COVID-19.
"In isolated cases I've had members that have dropped by 90 per cent occupancy," ACA Queensland manager Brent Stokes told the ABC.
"By Monday morning next week — if that's how soon it is — providers are going to have to make some very difficult decisions about if they will be remaining open."
He said families are withdrawing their children because of job losses and the cost of childcare.
United Workers Union (UWU) spokesperson Helen Gibbon says childcare workers face the same economic hardship.
"Early educators are really nervous that they're not going to be paid and that they don't have any job security and any viability going forward for their jobs," Ms Gibbon said.
She also said there is a lack of equipment to adequately protect staff and children.
"We think we need to bring in things like mandatory temperature checks when they arrive at the centre and we need to be doing things like making sure educators have temperature checks as well," Ms Gibbon said.
"Everyone agrees we can't afford as a community to see early education shut down.
"We need them open for essential workers who need to go to work.
"When our economy is ready to get back on track, we need early education there so we can all go to work."
Federal Education Minister Dan Tehan says he is working with the childcare sector to minimise the impact.
"We have increased the number of days — up to 62 — that a childcare service will continue to receive the Child Care Subsidy (CCS) when a child is absent from care. The CCS covers up to 85 per cent of the daily costs of a child's care," he said.
"Grants ranging from $10,000 to $50,000 are available for childcare providers through the Community Child Care Special Circumstances Fund to help cover business costs, including wages, to ensure services impacted by COVID-19 can continue to operate.
"Families with financial difficulty can apply for funding through the ACCS [temporary financial hardship fund] to cover childcare gap fees."