Fines outlined for Storm couple

Print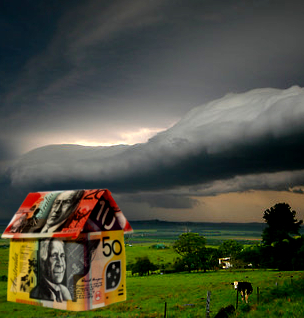 The couple at the centre of the Storm Financial scandal could be charged $140,000 for failing to fulfil their duties, after investors lost over $800 million.
Emmanuel and Julie Cassimatis, a husband and wife duo that set up collapsed company Storm Financial, leaving over 3,000 clients destitute, have been fined $70,000 each under a draft Federal Court ruling.
Lawyers for ASIC and Mr and Mrs Cassimatis have a week to respond to Justice John Dowsett's draft orders.
The couple were penalised for providing inappropriate financial advice to vulnerable cash-strapped investors.
The fine follows a court determination in 2016 that the couple had breached the civil, not criminal, duties of directors under the Corporations Act.
The draft ruling also proposes they be banned from managing corporations for seven years.
The penalties have been described as a slap in the face to their former clients, many of whom were retirees with little investment experience, who lost more than $800 million when the company went under during the global financial crisis.
Storm Financial's investment model pushed investors to borrow against their assets and buy indexed share funds.
They ran what they called the "double-gearing Storm" model, wherein clients took out both a home loan as well as a margin loan to establish a "cash dam" and pay Storm's fees.
ASIC argued in court that after their initial investments, Storm clients were encouraged to continue taking "step" investments over time.
Many of the investors were retired or close to retirement, with few assets and little income, leaving them unable to rebuild when significant losses came around.
By late 2008 and early 2009, Storm's clients were suffering significant losses.
Mr Cassimatis maintains the global financial crisis (GFC) that led to his company's collapse, not a flawed lending model.
ASIC began civil proceedings eight years ago, while also creating settlement agreements with some of the major banks that signed off on the original loans.
Commonwealth Bank made up to $136 million available as compensation for losses on Storm investments in 2012, in addition to $132 million for investors under its resolution scheme.
Macquarie Bank paid back $82.5 million in 2013, while the Bank of Queensland set up a $17 million compensation deal in 2014.