NDIS edits questioned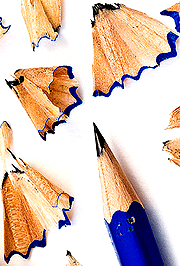 The Morrison Government has been accused of "tampering" with an NDIS review.
Documents released to Labor under freedom of information suggest David Tune's 2019 National Disability Insurance Scheme (NDIS) review was amended by public servants to include a section that supports the rollout of permanent independent assessments for participants.
Currently, participants can choose their own doctors and health professionals to conduct assessments, and there is strong opposition to the decision to strip participants of that freedom to choose.
The new NDIS Minister Linda Reynolds claims the government respected Mr Tune's independence "at all stages".
A spokesperson for Senator Reynolds said; "Mr Tune was provided with a small secretariat team to assist him in compiling his report, as is often the case with independent reviews of this complexity, but this in no way undermines his independence."
It appears that this 'small team' inserted an entire chapter on introducing independent assessments and made substantial changes to the rest of the review.
Former NDIS Minister Stuart Robert was looking to unveil laws that would implement the reforms in coming weeks, potentially having them in place by the middle of year.
Earlier versions of the review recommended that the National Disability Insurance Agency trial independent assessments across the country.
But Mr Robert's model calls for mandatory assessments for all participants by the end of 2021.
Dougie Herd, the executive director of NDIS provider Community Connections and chair of the ACT Disability Reference Group, said plans for independent assessments should be halted.
"I am astonished to read that it's possible that the text of the Tune review was not actually all written by the Tune review," he said.
Greens Senator Jordon Steele-John, who lives with cerebral palsy, said it is a shocking revelation.
"The Morrison government now has no choice but to scrap independent assessments and return to the drawing board, working with disabled people to co-design any changes to our NDIS," he said in a statement.
"We should not have to fight the system that was created to support us. Our NDIS needs to be fixed and disabled people must be at the centre of the conversation because we know what the solutions are."
Senator Reynolds says she will hold comprehensive briefings with her state and territory counterparts, the disability sector and NDIS participants about the plans and changes.