Power debt grows

Print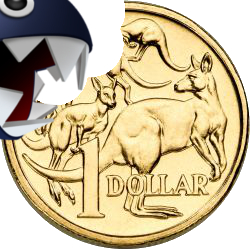 About 150,000 Australians are currently in debt to their gas and electricity provider.
Small business debt to energy retailers has increased by 22 per cent since last year, while residential debts are up by 32 per cent.
In total, Australian households and businesses owe around $200 million.
The Australian Energy Council - a lobby for 12 major energy retailers - says those numbers are likely to get worse.
Regulators ordered power firms to put a pause on electricity and gas disconnections in April last year, which meant there were zero disconnections without a customer's consent until August. However, from November energy businesses were allowed to disconnect customers if they could not contact them, and could cut off small businesses that had not arranged a payment plan.
This saw 10,000 customers across New South Wales, Queensland, South Australia, Tasmania and the territories cut off from power between August last year and March this year.
With the remaining consumer protections ending in June, Gerard Brody from the Consumer Action Law Centre is worried.
"When someone is disconnected, that means they lose the food in their freezer, that means they go without sometimes hot water and cooking, that means they have trouble getting their kids to school," he told the ABC.