First listed on: 13 April 2021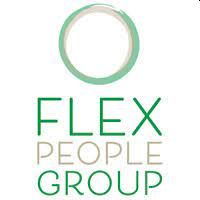 People and Culture Director
About the Client
A large multi-faceted and successful education services provider undergoing an exciting organisational-wide transformation. A leader in its field, they have a strong vision for enabling their people, students and community partners to develop and grow to their fullest potential.
About the Role
This role sits at the Leadership level, reporting to the Executive Director, People and Culture who comes from a wealth of experience at a local and international scale.
Key focus areas will be on a number of levels. This role will be instrumental in facilitating the transition of the current P&C team into a true business partnering model, while empowering and elevating the current team to deliver on all HR services including culture and development, talent and succession management, workforce redesign, strategic sourcing and recruitment, remuneration, and ER case management.
The role will involve executive and frontline management coaching to strengthen business resilience, thereby reducing business risk, achieving cost savings in relation to turnover and performance.
Skills and Qualifications
Tertiary qualified with post graduate qualifications (preferable), the ideal P&C Director we are seeking will have significant experience in being part of a large transformation program where you have managed culture, employee engagement, and IR/ER risk mitigation. You will also have proven experience in the introduction of a business partnering model, and overhaul of P&C policies and programs. You will have a track record in supporting the business on redesigning teams fit for the future. You will be a Trusted Advisor to Executive Teams, with the ability to drive sustainable P&C practices in large multi-faceted organisations.
An attractive remuneration package and employee benefits on offer.
For more information, please email info@flexpeoplegroup.com.au
FLEX People Group provides practical People solutions for Organisations to thrive.
We are a team of People Experts who are passionate about inclusion, workplace flexibility, and diversity of talent.
FLEX People Group are well equipped to match great talent with progressive Organisations.
http://www.flexpeoplegroup.com.au
People Solutions for a Better Tomorrow
Location:

VIC - Melbourne
Salary:

$175,000 + access to salary packaging
Work Type:

Full Time
Category:

Business Partnerships
Industrial & Employee Relations
Management
Organisational Development/Capability
People and Culture
Recruitment - Internal
Workforce Planning/Talent Acquisition