First listed on: 30 March 2021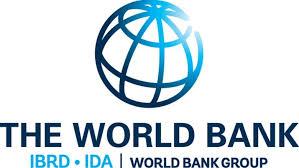 World Bank Occupational Health and Safety Specialist (Consultant) Services
Introduction
Established in 1944, the World Bank Group (WBG) is one of the world's largest sources of funding and knowledge for development solutions. It is governed by 188 member countries and delivers services out of 120 offices with nearly 15,000 staff located globally.
The World Bank's Pacific region comprises 12 countries including Papua New Guinea (PNG), Fiji, Solomon Islands, Kiribati, Nauru, Samoa, Tonga, Tuvalu and Vanuatu, Federated States of Micronesia/FSM, Palau and the Republic of Marshall Islands (RMI). The World Bank's program in the Pacific has increased substantially over the past 7 years and now consists of more than 100 projects covering energy and infrastructure, fisheries, agriculture and natural resource management, rural development, social protection, disaster risk reduction, and climate change adaptation.
The Bank's environmental risk management team is seeking to recruit an international Occupational Health and Safety Specialist (OHS) in a short-term consultancy role to support the World Bank Australia Safeguards Partnership Phase II in the East Asia Pacific Region. The program aims to establish structured and tailored Environment and Worker Health and Safety (EWHS) training programs in the Pacific region and develop tools for contractors and client government to monitor and support effective implementation of EWHS.
Scope of Services
The International OHS specialist will provide a range of activities relating to the EWHS program, including:
Development of construction sector safety cards - Identify relevant topics, draft storyboard with simple, culturally appropriate wording, and work closely with a design consultant (separate contract) to prepare simplified safety cards for the construction sector for the Pacific Region. The design consultant will prepare customized pictorial representations adapted for the Pacific. To be delivered in a format that can be used a basis for translation as needed.
Advisor to the preparation of an Occupational Health and Safety Code of Practice for the Construction Industry in Vanuatu, to be developed in close collaboration with the Vanuatu Commissioner of Labor, local consultant (main author) and other key local stakeholders. The international consultant will provide advisory services on content of the CoP, guide the local consultant in the drafting process and review the drafts.
Adapt training materials and conduct competency and training activities to ensure Kiribati-based construction contractors are suitably trained in safe demolition, repair and construction activities, with a focus on public buildings and storm surge/earthquake damage. Project Management Unit, Ministry of Infrastructure and supervision consultant staff may also partake in training. A set of training materials (2.5 days) is available but needs to be adapted to the local context (legislation, relevance to the proposed works).
Prepare training package and materials for OHS in the road sector relating to asset management and maintenance activities. Materials may be based in part on those prepared under the WBASP EWHS activity for small building construction, adapted to the road sector. Remote delivery of the training to project management units and contractors in Samoa and Kiribati.
Prepare draft OHS in Operations / Projects Guidelines for World Bank staff, with reference to corporate available materials and adapting content to ensure that the materials are suitable for the Pacific context. Work directly with World Bank corporate Health and Safety Directorate for clarifications and to finalize the report as needed.
Dissemination of training materials to national and regional training institutions across the Pacific, including follow ups and support to encourage take up and adoption by institutions
Identify and report on gaps and lessons learned, including required actions for future packages (i.e. further changes to tender documentation, including contractual clauses, supervision consultant scope, training materials, monitoring regime, etc.)
In addition, the consultant will:
Work in collaboration with other specialists on the team; and
Perform other tasks as requested by the task team leader (Nathalie Staelens) and other team members (Rosie Davey, Sonya Sampson).
Level of input
The allocated resourcing for the above tasks is 37 man-days. This is a short-term assignment ending in 31 December 2021.
Selection criteria
The successful candidate is expected to meet the following selection criteria:
Master's degree or above in a field related to health and safety and behavior change.
At least 15 years of experience in health and safety, including behavioral safety and experience improving safety systems in the context of developing countries.
Strong research and data analysis skills.
Demonstrated writing skills.
Recognized ability to successfully work with the public sector, the private sector, and/or with international donors and development partners.
Ability to effectively communicate, work in a team, and provide clear and actionable guidance to clients; and
Prior experience working in the Pacific region is required
The consultant will bill on a monthly basis with short progress reports and partial deliverables attached as evidence.
If you believe you have the skills and experience to undertake this role, please send your CV and a brief cover letter to Manju Venkiteswaran at mvenkiteswaran@worldbank.org. The closing date for the application is 14 April 2021.
The World Bank Group values diversity and encourages all qualified candidates who are nationals of World Bank Group member countries to apply, regardless of gender, gender identity, religion, race, ethnicity, sexual orientation, or disability. Sub-Saharan African nationals, Caribbean nationals, and female candidates are strongly encouraged to apply. All applications will be treated in the strictest confidence.
Closing Date:

14 Apr 2021
Location:

NSW - Sydney
Work Type:

Contract/Temp
Category:

Change Management
Organisational Psychology
Training/Development/Inductions