First listed on: 21 June 2021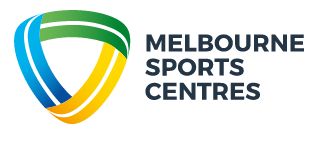 Customer Advocacy & Service Improvements Manager
About Melbourne Sports Centres (MSC)
Melbourne Sports Centres are the premier multi-sport facilities in Victoria. We are here to serve sport, enabling sporting organisations and individuals to achieve peak performance, reach their potential and deliver world class events. By providing services, facilities and significant events for athletes and individuals on their journey in sport we aim to drive participation, activity and well-being across Victoria. We want people to be excited about sport, engaged in healthy activity and feel inspired to be their best!
About the role
Reporting to the Chief Executive Officer you will provide a customer "voice" in the organisation, protecting customer interests, increasing transparency and accountability and building trust and confidence in the organisation. You will help guide the business to handle feedback better, develop customer insights and service improvements to enhance customer experience.
Your remit will include maintaining regular communication with customers through advisory groups, consultation processes and presence across all Melbourne Sports Centres' venues. You will also gather and utilise customer feedback data to provide insights to enhance operations, deliver improvements and proactively develop solutions to meet customer expectations and reduce the likelihood of poor customer experience. You will also be involved in dealing with resolving any systemic or escalated issues for resolution.
About You
You will have extensive experience in a similar role with a focus on customer experience and service improvement strategies within a customer driven organisation. You will understand the need to identify trends as well as the importance of data driven solutions (including surveys). Critical to your candidacy will be your experience representing the needs of the customer in an independent and proactive manner.
You will be an innovative thinker with strong influence and impact. Your well-developed interpersonal and communication skills will ensure success for you in this exciting and high impact role.
In return you will have the opportunity to work alongside a passionate team and will be able to see the immediate impact of your work.
For a confidential discussion please contact Samantha Cross, Talent Acquisition Business Partner on 0431 368 691.
"SSCT values diversity, is an equal opportunity employer, and encourages applications from culturally and linguistically diverse backgrounds including Aboriginal and Torres Strait Islanders, and from people with disabilities."
Location:

VIC - Melbourne
Work Type:

Full Time
Category:

Customer Management/Insights
Management