First listed on: 06 April 2021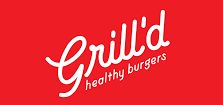 National Safety Advisor
About Us:
Grill'd Healthy Burgers is an innovative, dynamic Australian brand with a simple aim to liberate burgers by giving people permission to shop the category in a guilt-free, healthy, and contemporary fashion.
A day in the life…
You will play an end-to-end Safety Advisor role in our Human Resources team and will be responsible for promoting a positive and proactive safety culture in our business. This is a stand-alone role that will see you supporting our restaurant team nationally in the areas of injury management, return to work, Work Cover and general safety processes and procedures.
Your key responsibilities will include, but are not limited to the following:
Develop and implement the health and safety plan, identification of risk management and hazard detection
Improvement to our Risk Management Strategy Plan and how to best implement this in our restaurants nationally
Assisting, guiding, and working closely with our restaurant management team around improvement notices and Work Safe audits
Update health and safety policies, procedures, and other related documentation to ensure compliance with health and safety legislation nationally and within each jurisdiction
This is a hands on, autonomous role that will suit a safety professional who is proactive in their approach, can identify improvements where needed and can tackle our paper-based system head on!
What We Are Looking For…
We are seeking a passionate professional in the safety and wellbeing space as this will cross your remit. Your energy, eye for detail and proactive mindset and approach to continuous improvement will hold you in good stead
Our ideal candidate will possess:
Solid experience in a similar role and industry
Experience in RTW, Workcover, and incident reporting is a must have
Positive and energetic attitude and a mindset of continuous learning and growth
In return you will be part of an iconic Australian brand, seeing your impact come to life each day across our restaurants. Be inspired by your supportive (and fun) team who will welcome you with coffee on your first day in the heart of Richmond. Attractive salary plus benefits like #freeburgers on offer.
Location:

VIC - Richmond
Salary:

Attractive Salary + Great Company Culture!
Work Type:

Full Time
Category:

Frameworks/Systems
OH&S/Risk
Policy/Procedures
Return to Work/Injury Management
Workcover/Compensation