Agriculture staff give slim rejection

Print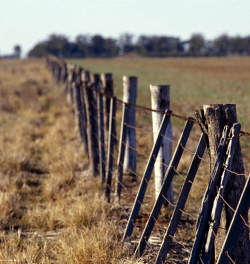 A wage deal covering over 4,400 Agriculture Department workers has been rejected.
Just 62 votes separated 'yes' from 'no' on the proposal for an improved wage offer.
Government negotiators are now expected to come up with a deal specifically for the department's most militant group of workers - meat inspectors.
For the rest of the department's staff, the best proposal yet has fallen agonisingly short. Now, after 80 per cent of the department's public servants cast their ballots, both sides will be back at the negotiating table in the new year.
It is the latest in a long string of rejection for government negotiatiors trying to settle wage deals for over 150,000 federal public servants.
Another close-run vote at the Employment Department recently saw workers reject their deal with a 55 per cent to 45 per cent margin.
The lead negotiator on the Agriculture deal said the department was searching for answers after this week's bid was shot down.
"The outcome leaves us in a quandary," the senior executive wrote in an email to workers.
"As you know, at each stage we have made the best possible offer and unless there is another change in the government's bargaining policy, the department's current pay offer will not be able to be improved in 2016.
"As you would also know, beyond the current offer, there are more difficult questions about affordability and the impact on staffing levels."
Professionals Australia, the union for veterinary and agricultural scientists at the department, said the rejection showed workers were still worried about their conditions and entitlements.
"Scientists and engineers sent a message to Barnaby Joyce in the Murray Darling Basin Authority and they are sending him a further message here from the Agriculture Department," union official Dave Smith told Fairfax.
"It's not just about general pay increases, which aren't good enough, it's about valuing and recognising veterinary and agricultural science expertise.
"If this government is serious about an innovation agenda they need to ensure that they value their own expertise as a starting point."