ALGA guides vital help

Print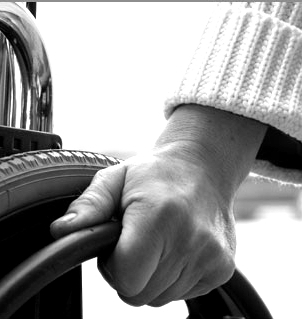 ALGA has released a new guide to help councils meet their obligations under the National Disability Strategy.
The Australian Bureau of Statistics estimates that more than 4 million Australians have a disability with around a third of them living with profound or severe disability requiring additional support and assistance.
The guide, Disability Inclusion Planning - A Guide for Local Government, was commissioned by the Australian Local Government Association (ALGA) with the support of the Australian Government and prepared by Urbis.
It provides information and tools to help councils to update, develop and implement inclusive policies and practices to ensure people with disability have equal access to services and facilities in their local government areas.
ALGA president Mayor David O'Loughlin said councils play a key role in working towards an inclusive society.
"Councils have been proactive in the area of disability for many years. As a major provider of goods, services and facilities, local government has a major contribution to make in enabling people with disability to participate equally in their communities," Mayor O'Loughlin said.
"The national view of disability services is moving away from a compliance focus to a more holistic way of providing people with disability the opportunity to fully participate in all aspects of society, and it is here that councils are critical.
"There have been several fundamental changes in the way we provide support for people with disability in the past two decades and this guide acts as a resource to assist councils in responding to and meeting those new requirements.
"I urge all councils to develop or update their Disability Access and Inclusion Plans using the guide, which they can download on the ALGA website."
Lord Mayor of Brisbane, Cr Graham Quirk, said improving accessibility and inclusiveness was a key priority for his city, and Brisbane City Council was investing more than $27 million this financial year.
"Brisbane has already delivered a 100 per cent accessible bus fleet and is in the process of upgrading all ferry terminals and bus stops to be fully accessible," Cr Quirk said.
"We are also very proud to have recently been awarded the 2016 Employer of the Year at the National Disability Awards and have delivered award-winning all-abilities playgrounds across the city."