AMP grilled, CEO bails

Print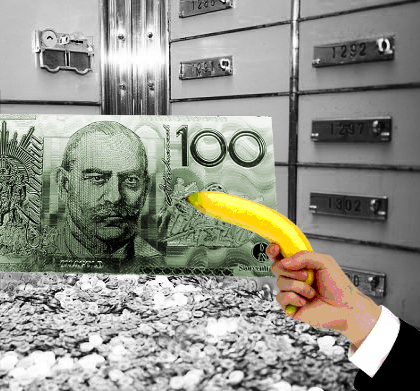 AMP chief Craig Meller has quit amid scandals uncovered at the banking royal commission.
Mr Meller said AMP apologised unreservedly to its customers for its conduct including charging customers fees for advice that was never delivered.
AMP is the first institution to be questioned by the commission over the fee-for-no-service scandal.
AMP and the four major banks are currently refunding up to $216 million combined to more than 300,000 customers after they were charged for non-existent advice.
The financial services company was grilled over what it told the Australian Securities and Investments Commission (ASIC) during its investigations.
AMP group executive for advice Anthony Regan admitted to the commission that the company had misled ASIC by claiming its fee-for-no-service practice was a mistake.
It was in fact a deliberate policy that involved charging customers fees for 90 days despite them receiving no advice services.
An AMP report read out at the hearing revealed the company believed letting customers know about its deliberate fee-for-no-service practices "would be a very negative customer experience".
The commission heard there were a high number of instances in which AMP made false or misleading statements to ASIC.
Mr Regan admitted he had lost track of how many times AMP had deceived ASIC.
"By my count this was the 14th false or misleading statement by AMP to ASIC? [Pause] You're losing count," said senior counsel assisting the commission Michael Hodge at one point.
"I'm in your hands in that regard, Mr Hodge," Mr Regan replied.
The following farcical exchange came soon after;
"I think that takes us to 17 false or misleading statements by my count, Mr Regan," said Mr Hodge at one point.
"Were you counting that as one or two?" Mr Regan replied.
"I only counted that as one, do you think I should count it as two?"
"I think in fairness Mr Hodge you should."
"OK. The 18th false or misleading statement by AMP to ASIC."