ANAO reports losses

Print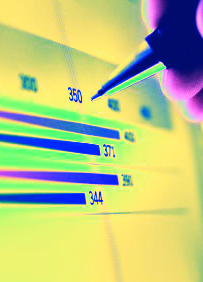 The Australian National Audit Office (ANAO) is losing money, and may have to do fewer audits.
The ANAO is a typically unassuming federal government agency, but it has the hugely important responsibility of scrutinising government spending and practices.
It was the agency responsible for uncovering the sports rorts saga, as well as issues with the regional jobs and investment program and regular defence budget blowouts.
But the audit office has recorded an operating loss of $4.8 million in 2018-19, and Auditor-General Grant Hehir says a further deficit is expected in 2019-20, and more in the projected forward estimates.
The losses may result in a reduction of performance audits by the office.
The public integrity body does not answer to a specific minister, but to the Joint Parliamentary Committee for Public Accounts.
Committee deputy chair and Labor MP Julian Hill has written to the Liberal chair Lucy Wicks about the funding shortfalls.
"Of greater concern is that analysis of publicly available information, including the forward estimates and the average cost of performance audits, suggests that the number of performance audits may further reduce by at least 2 audits each year if additional funding is not provided to the ANAO," Mr Hill wrote.
"It would be completely unacceptable that there be a reduction in the number of audits by the Auditor-General.
"This would represent an erosion of public scrutiny of government expenditure and performance by one of the few independent institutions that retains a high level of public trust."
Ms Wicks said the budget for the office would continue as usual.
"One of the many roles of the committee is to consider the draft budget estimates for the Auditor General as part of the typical budget process. We will consider these as per usual practice in the lead up to the October budget," Mrs Wicks said.
"As per general committee practice and procedure, meetings are regularly held and requests for meetings are a matter for the committee to consider in consultation with the chair."