Big grants to advance ideas for aging issues

Print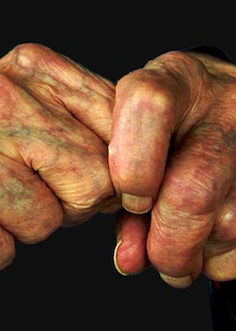 The NHMRC will fund five teams looking at different elements of aging and dementia.
The National Health and Medical Research Council has launched a new Dementia Research Team Grants scheme, which is aimed at supporting research into the causes of dementia, methods of prevention, treatment options and improved patient care.
The scheme will fund five teams for up to $6.5 million each over five years.
Applications for the grants are open now – information on how to apply is available here.
The grants are part of the $200 million 'Boosting Dementia Research' budget promise by the LNP.
The package also includes:
A further $62.5 million to support large scale research projects
$9 million to support the Clem Jones Centre for Ageing Dementia Research
$46 million for capacity building grants to attract researchers from other fields into dementia research, including $26 million from the Australian Research Council
$50 million to target, coordinate and translate dementia research through the new NHMRC National Institute for Dementia Research
NHMRC CEO Professor Warwick Anderson says plans for the National Institute are well underway.
"This new virtual institute will draw together Australia's outstanding researchers in dementia research, to bring a broad, collaborative approach to the highest priority research and translation question in dementia,' Professor Anderson said.
'This will ensure the work being conducted here at home is relevant to Australia and complements that being done elsewhere around the world," he said.
"$200 million is a significant boost for into dementia research, and it reflects the enormity of the challenge ahead.
"Although the common form of dementia, Alzheimer's Disease, was first described in 1906, our understanding of dementia and our diagnostic tools are still in their infancy.
"In a recent forum with key stakeholders, we made a commitment to the Australian people to ensure that this significant research investment would make a lasting difference in the prevention, treatment and management of dementia. I believe that this work plan will achieve that," Professor Anderson said.