Councils call for body cams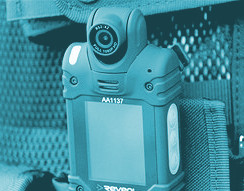 Queensland councils want body-worn cameras made legal for regulatory officers.
The Local Government Association of Queensland (LGAQ) has called for council regulatory officers to be given the legal right to use body-worn cameras and other surveillance video while on duty.
Doing so would require the State Government amend the Local Government Act to authorise the use of these devices.
LGAQ CEO Alison Smith said the change would be in the interests of gathering better evidence and officer safety.
"Our members believe that council regulatory officers who are investigating local government offences should have the same recording device usage as that given to police in the execution of their duties," she said.
"The police experience has shown that body-worn cameras provide valuable information in the gathering of evidence and contribute to improved prosecution and fewer disputed matters in court."
Advocates for the plan say there is currently no legislation that authorises the use of body-worn cameras, surveillance cameras and CCTV to record images and/or sounds when council officers perform their duties or investigate offences.
Without specific legislation, there were concerns about the future use of such devices by local government.
This was especially so given recent proposed changes to Queensland privacy laws which, without an exemption, could make it "problematic" to employ surveillance devices.
Moreton Bay Regional Council Mayor Peter Flannery says the move is about helping Councils to keep up with the times and keep up with technology.
"Without the lawful use of body-worn cameras the ability of local governments to detect, investigate and prosecute offences and to keep proper records of interactions between council regulatory officers and members of the public would be diminished," he said.
"It will also help to keep our officers safe, as they can often be first responders on the scene of an incident or end up dealing with dangerous people.
"Regulatory officers from local governments are often exposed to the threat of physical violence and, similar to police, body-worn cameras provide another layer of protection to those officers in both discouraging threatening behaviour and providing evidence in the event of altercation."
Ms Smith said that body-worn cameras would provide an accurate record of any dealings council officers had with the public to the benefit of all parties.
"In addition, the cameras are designed to reduce incidents of inappropriate behaviour by individuals when interacting with officers," she said.