DVA review questioned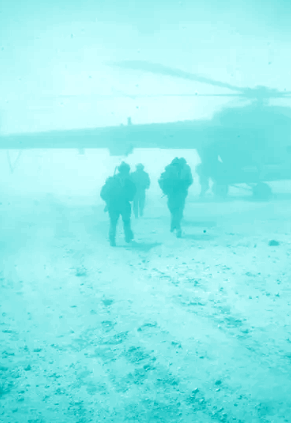 The CPSU has accused the Morrison Government of "outsourcing" its mandate to fix veterans' claim processing.
The Government this week announced consultants from McKinsey & Company are being brought in to advise on how the department's claims processing systems for veterans can be improved.
Veterans' affairs minister Andrew Gee said the private sector consultants will work with families of ADF personnel who lost their lives to suicide to develop recommendations for reform.
"This is not another review," Mr Gee said.
"McKinsey will immediately examine how the department can simplify the claims process, how it is currently processing claims, and identify how we can have a faster, more efficient and effective system for all veterans and their families."
The government has asked the consultancy group to produce a report by December this year.
However, Community and Public Sector Union (CPSU) deputy national secretary Brooke Muscat says the "ideological departmental staffing caps" of successive LNP governments is again seeing contract workers asked to deliver essential government services.
Ms Muscat said that the federal government could cancel its labour-hire contracts at the Department of Veterans Affairs (DVA) and absorb the temporary workforce into the Australian public service. If it did, she says the problem that the government hired McKinsey to address would be resolved.
This would also provide an additional 400 workers to process claims and save millions of taxpayers' dollars.
"The Morrison government has known the cause of backlogs and processing issues for years, but has failed to act," Ms Muscat said.
"Since 2019, DVA has spent $53,091,615.47 on labour-hire contacts alone, and it is clear that the government intends this to increase.
"The government must lift DVA's staffing levels to give them the workforce needed to clear the backlog of veterans claims, and provide the best support they can for those that have served our nation," she said.
But Mr Gee said that issues experienced by the department's claims processing team should be looked at with "independent eyes" that can put changes into action immediately.
"McKinsey will provide recommendations with clear milestones and deliverables that can be tracked, measured and monitored by the Department of Veterans' Affairs and the Australian Government at three, six, 12, 18 and 24-month intervals," he said.
"I won't be waiting to action this roadmap.
"In the recent budget, $98.5 million was delivered for hundreds of new claims processing officers for veterans which is welcome news. However, I don't want to see these officers dropped into an inefficient system, tangling themselves up in red tape.
"If that budget boost is to have maximum effect we need to make sure that the fundamentals of the claims processing system are right," Mr Gee said.
Ms Muscat does not agree, saying workers' hands are tied by the government refusing to provide veterans' affairs with enough resources and employees.
"Minister Gee is handing big bucks to consultants to tell them what the workforce and Parliament Inquiries has been telling the government for years. There is no point changing a process if there are not the workers there to staff it," she said.
She argued that measures like renaming department processes or amending KPIs would only be superficial, and that real change will come from having more permanent APS staff.