Home-buyers report five year run-up for many

Print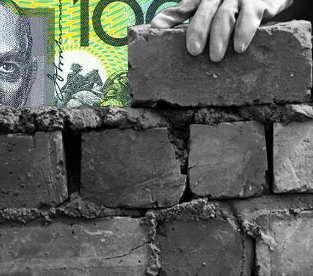 A new study shows that twenty-five per cent of first home buyers saved for more than five years before buying their property.
According to the survey by financial services provider Mortgage Choice, one in four of the 1,000 first-time buyers who had bought property in the last two years had been saving for at least five.
"It isn't surprising to see first home buyers saving for longer than ever before as property prices are climbing at an impressive rate," said Mortgage Choice spokesperson Jessica Darnbrough on Wednesday.
Other reviews have shown property prices in Australia's combined capital cities are up 10.9 per cent over the 12 months to September.
The Mortgage Choice study showed 40 per cent of first-time buyers were unable to purchase properties in their desired area, and 88 per cent of those blamed rising prices.
Additionally, the survey found that first-time buyers were comfortable with their mortgage repayments, and that nearly 37 per cent of first-time buyers spent less than 25 per cent of their after-tax income on mortgage repayments.