Huge sub plan reviewed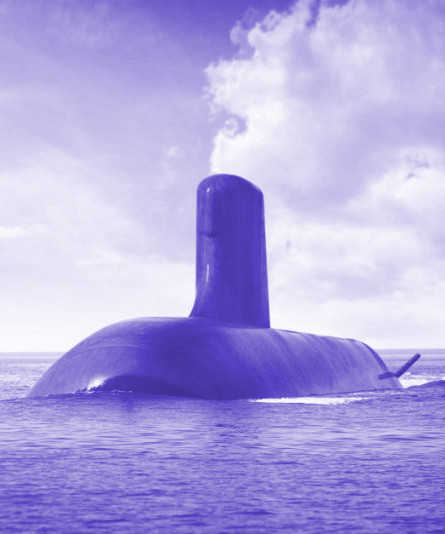 The Federal Government is looking at ways to dump its $90 billion submarine contract.
Prime Minister Scott Morrison has ordered a review of the nation's submarine program, which will investigate terminating the deal with French government-owned shipbuilder Naval Group.
While scrapping the contract is likely to cause a diplomatic rift with France, defence industry insiders say some inside the government are looking for the opportunity to reset the troubled submarine and frigate construction programs.
Defence Minister Linda Reynolds is currently on medical leave in hospital on the advice of her cardiologist. Reports say she has a pre-existing medical condition that may have been exacerbated by days of questioning over her handling of rape allegations involving her ministerial office.
Senator Reynolds has cancelled a crucial first face-to-face meeting with Naval Group's global chief, Pierre-Eric Pommellet.
Mr Pommellet has been pressured by the Australian government over a promise to spend 60 per cent of its contract value with local suppliers. He is also expected to attempt to repair a deteriorating relationship between the Defence Department and Naval Group.
He will now meet with Foreign Minister Marise Payne, who has assumed the defence portfolio, and Finance Minister Simon Birmingham.
"It was made clear to Mr Pommellet that it is critically important for Australian companies to be an integral part of the future submarine supply chain. This is important for Australian jobs, the broader economy and our industrial sovereignty," Defence Industry Minister Melissa Price told reporters after meeting with Mr Pommellet.
"Drawing on my extensive legal experience as a construction lawyer, I reminded Mr Pommellet that the finer details of a contract matter. The Morrison government will hold Naval Group to account on this commitment, as the Australian public would expect."
The Prime Minister has tasked two senior naval officers to examine options for the submarine program.
Their inquiry will also look at new options, such as a long-range conventional powered submarine that Swedish shipbuilder Saab Kockums has offered the Dutch navy. It is a descendant of the original Collins submarines built for Australia.
Crucially, it will also look at ways to end the contract with Naval Group, if the relationship cannot be mended.
Reports say the government faces a $138 million fee if it terminates the contract right now, rising to $381 million if the deal is scrapped in the next contract phase.
Senator Birmingham told reporters on Thursday that it is "always prudent to look at contingencies, to know what your options are and to be prepared for them in any eventuality".
"Look, I have full confidence that the defence will have a number of options, as they always do, in terms of the different contingencies that could be undertaken," he said.
"But we are not meeting with Mr Pommellet to terminate a contract. We're meeting with him to seek to negotiate an outcome in accordance with the commitments Naval Group has made."