Male teacher numbers stall

Print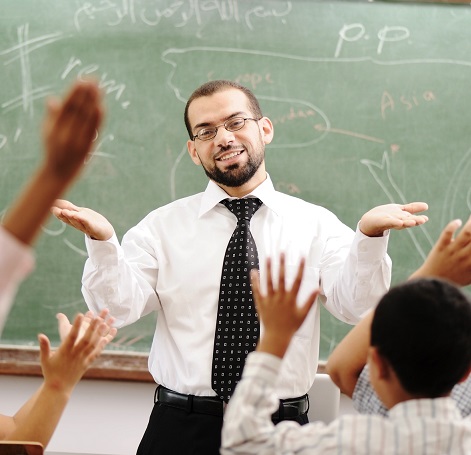 Several years of NSW Government effort appear not to have increased male teacher numbers.
A NSW Department of Education push over the last four years to get more male teachers into the classroom has not resulted in an increase in numbers, new stats show.
The proportion of males employed in the public school system has remained stagnant for several years, dropping from 23 per cent in 2018 to 22 per cent last year, according to the latest Department of Education data.
Numbers have remained largely unchanged despite the department's diversity and inclusion strategy 2018-2022, which included an "obligation to address the gender imbalance in our teaching population, attracting and retaining more male teachers".
One of the state's methods was to use male teachers in social media advertisements and deploy them at careers fairs.
"High school careers advisers are also encouraged to promote work experience placements in government schools to male students," a department spokesperson told reporters this week.
The Universities Admissions Centre says its data show just 210 graduating year 12 schoolboys put primary school teaching as their first preference for university study this year - a 24 per cent decrease on the year before and the lowest number recorded in the past seven years.
Schools across the nation are trying to deal with chronic teacher shortages. The federal government is projecting a shortage of more than 4,000 secondary school teachers by 2025.
Researcher Dr Kevin McGrath says the COVID-19 pandemic and an ongoing workforce shortage is only making it harder to attract and retain male teachers.
"Men benefit from a broad range of occupational choice in Australia which provides opportunities to avoid particular types of work and to seek out employment that provides more flexibility," Dr McGrath told reporters.
NSW teachers are paid a starting salary of $73,737, which can increase to a maximum of $117,060 if they receive the "highly accomplished" or "lead" teacher accreditation. Pay jumps to $126,528 for teachers who take on more responsibilities and become an assistant principal.
"Male teachers face a greater opportunity cost for choosing a female-dominated profession, compounded by potential negative perceptions or ridicule for doing work performed predominantly by women," Dr McGrath says.
Education expert Dr Vaughan Cruickshank says male teachers in a predominantly female environment sometimes struggle to find common interests with their female peers. They are also put off by salary, low professional status, as well as fear and uncertainty about physical contact with students, she said.
The imbalance is affecting students too, with research showing schools with fewer male teachers tend to see students holding more stereotypical views of gender than in schools where male and female teachers are equally represented.