NT ICAC probes hiring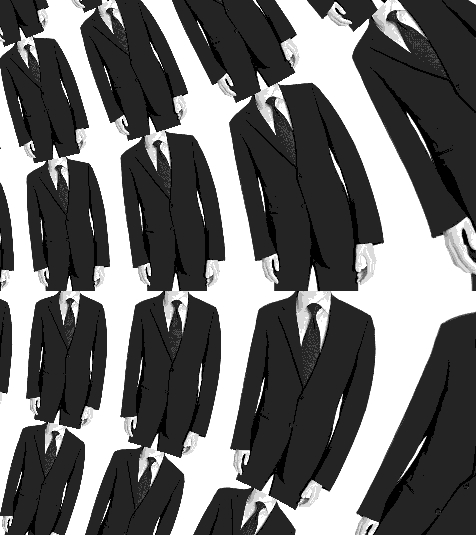 The NT's ICAC has some serious concerns about public recruitment.
The Territory's Independent Commissioner Against Corruption (ICAC), Michael Riches, issued a statement (PDF) late last week that, although focused on one individual, exposes a much larger issue plaguing the territory's public bodies.
The accused individual, whose identity remains undisclosed, allegedly deceived authorities on multiple occasions between 2013 and 2018 to secure prominent positions as a chief financial officer and later as a chief operating officer in unidentified public organisations.
The ICAC's investigation found evidence of forged statutory declarations and false claims about academic credentials, leading to three counts of corrupt conduct.
The person held high-ranking positions, but the details have been kept under wraps. Government departments, government-owned corporations, local governments, hospitals, and universities are among the potential organisations where this person may have operated.
However, what truly rattled observers was Commissioner Riches's warning that this case could merely be the tip of the iceberg.
"I am confident that this is not an isolated incident," the commissioner said, implying a wide-reaching web of corruption.
To address this systemic problem, Commissioner Riches made a sweeping recommendation.
He called upon all public bodies to conduct thorough audits of personnel records pertaining to employees whose qualifications are essential for their employment or appointment.
The NT's Chief Minister Natasha Fyles says her government is committed to the ICAC, and expresses a willingness to review practices and improve processes.
However, it remained unclear whether the NT public service, the territory's largest employer, would undertake the monumental task of auditing its vast employee records.
Commissioner Riches left no room for doubt, asserting the urgent need to eradicate corrupt conduct from the system.
With an upcoming election on the horizon, the Fyles government is acutely aware of the optics of allowing its government departments to operate with impunity.
Surprisingly, the main opposition party, the Country Liberals, refrained from commenting on whether they supported the proposed audit.
Independent MLA Robyn Lambley, a former minister with the Country Liberals, suggested that departments could swiftly commence the review process if the chief minister gave the green light.
Ms Lambley also raised concerns about the longstanding neglect of recruitment processes, emphasising the Northern Territory's need for qualified professionals.
The ICAC comments are unlikely to have come as a complete surprise, as Commissioner Riches last year warned about the susceptibility of recruitment processes in the entire NT public service to corruption, favouritism, nepotism, and cronyism.
Crucial departments such as health, education, and police, fire, and emergency services were identified as particularly vulnerable.
The ICAC report highlighted a staggering 140 allegations related to recruitment practices, including instances of falsifying or embellishing information on employment applications.