Poor price keeps hitting once rich regions

Print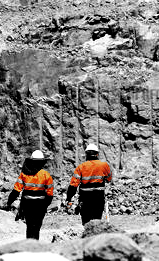 The Singleton Chamber of Commerce says it has become a victim of the diminished global coal price, with low demand hitting businesses hard in rural New South Wales.
Mass layoffs in the Hunter Valley's mining sector have torn local economies to shreds and business-owners say current conditions are about as bad as they could be.
Unemployment in the Hunter sits around 9.2 per cent after rising more than 3 per cent in the last year,
Australian Bureau of Statistics data suggests around 4000 jobs have been lost in the region, with mining jobs hit hardest.
But hope may be delayed, as coal prices are expected to dip further over the short-term.
Bank of America Merrill Lynch analysts say more thermal coal price cuts are on the way, with prices currently what they were in 2011 and down almost 70 per cent on peaks in 2008.
Prices for premium hard-coking coal are down $US120 a tonne from $US330 a tonne in 2011.
Thermal coal sits at $US72 a tonne on the spot market, down from $US125 in 2011.
Figures show coal mines in NSW employed 21,953 workers last September, compared to a peak of nearly 25,000 in June 2012.
A few thousand direct jobs are expected to go from announced closures at the Integra coal complex; including the Camberwell open-cut and Glennies Creek underground mines, as well as cuts from Anglo's Drayton mine, Rio Tinto's Mount Thorley Warkworth, and the BHP-run Mt Arthur Coal mine.
Nearby manufacturing and support facilities will cut-back on staff numbers too.
Insiders say it is a clear sign of things to come as Australia's mining boom is retooled for efficiency and best price, two conditions which require as few workers as possible.