Public sector pay rise outlined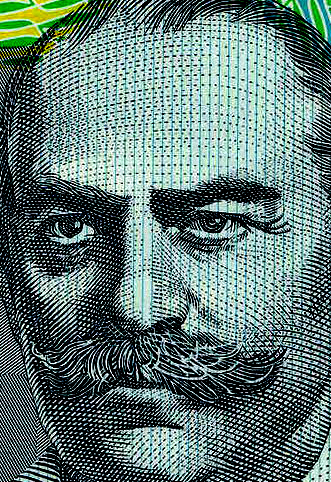 The Remuneration Tribunal has announced a 2 per cent pay rise for federal parliamentarians and senior public servants.
The decision means the pay of a junior federal politician will rise to more than $203,000 a year from July 1, Prime Minister Malcolm Turnbull's pay packet will increase from $517,504 to $527,852, and Deputy Prime Minister Barnaby Joyce will take home $416,191.
The highest-paid public servant, Prime Minister's department head Martin Parkinson, will soon take home $878,000 a year.
Politicians will also benefit from a tax cut when the Government's deficit levy on Australia's highest income earners is lifted on July 1, lowering their marginal tax rate to 47 per cent.
Public sector union United Voice said while those at the top of the pile enjoy a larger chunk of the spoils, cleaners at Parliament House are looking for donations in the absence of a wage rise.
Unions spokesperson Lynda Ryan said the cleaners currently earn just over $20 an hour.
"When we're talking about top public servants, they're earning 21 times more than what the cleaners in their buildings earn," she said.
"How can that be justified?"
Both Mr Turnbull and Opposition Leader Bill Shorten say the pay rise decision was made independently.
"The process for setting the wages of politicians is done at arm's length to try to take the politics out of it," Mr Shorten said.
The Prime Minister said similar complaints emerge every time the independent tribunal sets wages.
"It's a decision by the Remuneration Tribunal and there is never a good time to increase the pay of politicians," Mr Turnbull told Sydney radio station 2GB.
"But the alternative to having an independent tribunal set the politicians' pay is to have the politicians setting it themselves, and no-one would want that."
The Remuneration Tribunal has issued a statement (available here in PDF form) explaining its decision, but not going into a great deal of detail.
"The Tribunal sets remuneration for a range of offices that sit at the forefront of the private/public sector 'divide'," the statement says.
"Heads of agencies, members of boards and technical/professional specialists often straddle roles between both sectors. Many of these office holders do not expect or require that monetary compensation be set at private sector levels.
"Rather in the true sense of the phrase 'public service', office holders serve for the public good.
"Over the past year there has been a notable increase in submissions to the Tribunal seeking higher remuneration for offices and individual office holders based at least in part on private sector remuneration.
"As well as achieving an appropriate balance in the assessment of both private and public sector wage movements, the Tribunal must make its assessment of wages and other economic considerations based not just on past experience but also on predictions of future movements.
"The Tribunal is also conscious of the Government's policy of wage restraint applying to APS and non-APS agencies.
"Ultimately the Tribunal has decided to set its general increase at 2 per cent."