Vic cops make pants complaint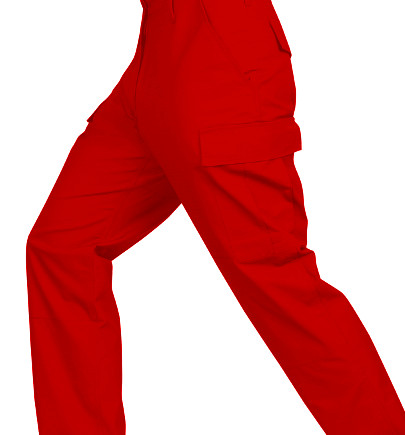 Victoria's police union says officers' pants are sweaty and splitting at the seams.
"The material used in manufacturing the pants is particularly unpopular with members, who have advised that the material does not breathe, and that the pants cause excessive sweating particularly in summer," says Police Association Victoria secretary Wayne Gatt.
"Our members tell us that the cut of the pants limit their movement when they are required to execute some of the defensive techniques they are trained to perform, and are particularly limiting when they are required to complete routine policing tasks, such as jumping fences.
"Many have reported that the pants split at the crotch easily, and are particularly prone to do so when executing a common arrest technique."
Mr Gatt called on Victoria Police to address the concerns as soon as possible.
Victoria Police says they are aware of the issues with police-issued trousers in "a small number of cases" and has moved to strengthen the crotch seam in some cases.
"The Victoria Police-issued uniform has undergone significant testing to ensure that it keeps employees safe," a police spokesperson said.
"Therefore all police are required to wear the full uniform unless they have obtained a specific exemption."
Victoria Police said it will soon trial updates to the women's uniform range.
"The comfort and safety of our employees is paramount and we are working closely with TPAV [The Police Association Victoria] to ensure this is not compromised."