WA updates IP policy

Print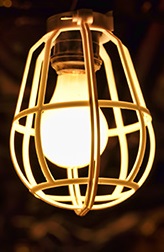 The WA Government is launching what it says is a global best practice IP policy.
The state has introduced a new intellectual property (IP) policy aimed at nurturing public sector innovation, focusing on outcomes, and providing guidance to public sector agencies on IP management and commercialisation.
According to Roger Cook, the minister for state development, the policy is designed to help the government realise its vision of building a strong and diversified economy.
The policy recognizes various forms of IP, including artwork, designs, images, inventions, symbols, and written names, as valuable state assets.
"In support of the WA Innovation Strategy, this new IP Policy will also continue to forge Western Australia's reputation as a state that fosters entrepreneurship and encourages innovation in both the public and private sectors. It will support and develop the growth of the state's priority sectors, attract investment, and bring new talent into the WA public sector," he said.
Under the new policy, government agencies will receive guidance on the creation, management, and utilisation of IP, with a focus on commercialising it when appropriate and viable.
The policy also covers responsible IP protection, government ownership of IP, divestment, and recognition and rewards for public sector employees who develop significant and valuable IP.
Cook says that the IP guidelines are part of a broader suite of policy reforms aimed at supporting innovation.
These include the development of biodiscovery legislation, a review of the Western Australian Jobs Act 2017, and the implementation of the Diversify WA economic development framework, all aimed at promoting economic diversification and job creation in the state.
"The WA public sector has demonstrated its capacity to develop inventions and innovations that can benefit both the local and international communities. With this policy, we aim to assist agencies and IP creators in identifying and capitalising on these opportunities, increasing the benefits derived from these inventions, and achieving positive outcomes for our state," Cook explained.
The minister says that a wide range of stakeholders were consulted in the formulation of the final policy, following the release of a public discussion paper in October last year.
Stephen Dawson, WA's minister for innovation, expressed his hope that the policy would be just the first step toward cultivating a culture of innovation in the public sector.
"The government is committed to supporting great ideas from inception to commercialisation. We recognise the value of talent within the public sector, and this policy will help harness it for the benefit of the state," Dawson affirmed.