Young wellbeing study looks for early chances to help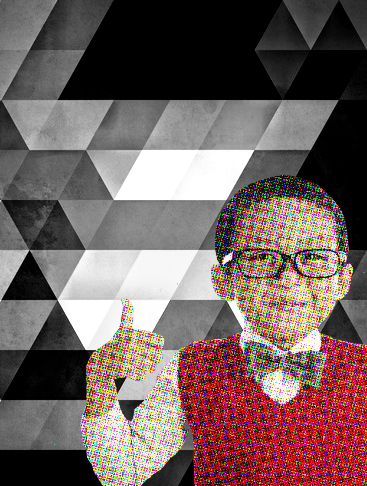 It has been shown that wellbeing and happiness peak at the beginning and ends of our lives, and a new study is seeking to find out source of such good vibrations for students across the country.
The national survey will ask students in years 4, 6 and 8 from a large sample of schools about their wellbeing, including perceptions of family, friendships, school and health.
The Flinders University's School of Social and Policy Studies survey is the second phase of the Australian Child Wellbeing Project, which aims to benchmark child wellbeing in Australia.
"We want to see where the gaps are between those with high levels of wellbeing and those with low levels, how big the gaps are and what the policy implications are in terms of reducing those gaps," Associate Professor Gerry Redmond said.
The study is designed to be comparable with those conducted overseas.
"It will give us a picture, not just of how young Australians see their own wellbeing, but how as a whole they compare with young people in other counties," Associate Professor Redmond said.
A series of workshops were used to form the content of the questions.
Professor Redmond said as well as having representation from more mainstream groups, the workshops focused in particular on young people who are often seen as marginalised in Australian society, among them those from economically disadvantaged backgrounds, those living in rural and remote areas, young people with disability and young people from different cultural and ethnic groups, including young Indigenous people.
"We asked them what they thought made for a good life, and what barriers and challenges to that they see," Associate Professor Redmond said.
"We wanted young people's perspectives to drive how we designed the survey."
While areas such as family, school, friendship and health were identified as important by the workshops, it was apparent that young people did not treat the various aspects of their lives as separate or contained.
"Learning for instance, is not the exclusive domain of school; it happens in other domains as well. Similarly, bullying doesn't just happen at school; it can happen in the community and in the home.
"Worries about, let's say, your family can also spill over in terms of health symptoms or engagement at school. So there are lots of important linkages between different parts of young people's lives, and it's imperative that we join the dots."
Associate Professor Redmond said that the workshops revealed that while young people downplay the importance of money, they were very aware of the effects of a lack of money could have across a range of areas in their lives.
"I think this is one of the key things that is likely to come out of the main study as well: that young people in Australia experience real deprivation," he said.
The full-scale survey will start soon.