HR Coordinator - 12 Month FTC - [Archived Advertisement]
First listed on: 17 January 2022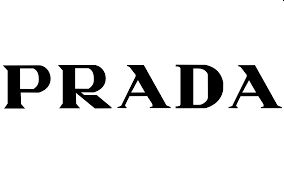 HR Coordinator - 12 Month FTC
The Prada Group is a global fashion powerhouse, helmed by one of the most iconic designers of the modern age, it uses its global retail network to bring its incredible product range to customers the world over. In Australia and New Zealand it has a retail footprint of nine stores, seven Prada & two Miu Miu, which focus on creating an exceptional customer experience for all customers that walk through our doors.
Behind our store network is a Sydney based office team, who work to support the customer experience and beyond. Part of that office team is Human Resources, who support the ANZ business across the employee lifecycle. This Prada ANZ HR function has an opening for a HR Coordinator to cover a Maternity leave period for approximately 12 months.
Our new HR Coordinator will own key aspects across the employee lifecycle and support the HR Manager in others, these areas include recruitment, on-boarding, comp & bens (including payroll), people development & engagement, employee relations, award interpretation, HR projects and management & execution of cyclical HR activities.
As a HR Coordinator coming into this role you will bring with you a solid back ground in HR administration and coordination, a customer centric approach, a high level of attention to detail, a pro-active nature, the ability to think laterally and excellent interpersonal skills. With these attributes you will focus on these key deliverables:
Retail Store Recruitment across ANZ
Effective on-boarding of all new starters including working with hiring managers on making all inductions as special as possible.
Working with our payroll provider on ensuring a smooth payroll process for fortnightly and monthly pay runs.
Manage all month end reporting for HR & payroll, including keeping our HRIS - SuccessFactors - up to date.
Being a key contact for store teams on all HR initiatives, activities and issues that arise.
Based in Sydney CBD, this is a 12 month fixed term contract, with a generous salary, the opportunity to travel to our stores and an opportunity to understand how luxury retail works for a leading global fashion house. If you want to find out more, please apply ASAP!
Location:

NSW - Sydney
Work Type:

Contract/Temp
Category:

Accounting/Payroll/Remuneration
Administration/Support
Industrial & Employee Relations
On/Off Boarding
People and Culture
Recruitment - Internal