First listed on: 16 October 2023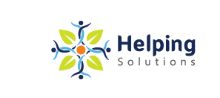 Health Safety & Wellness Officer
About Us:
At Helping Community Solutions, our core mission is to create meaningful change. We are committed to providing essential support and community services to children and young people under the care and protection of the Department of Communities. Our goal is to establish a therapeutic environment that addresses the short-term and long-term needs arising from challenges in their home lives.
We dedicate ourselves to enhancing their quality of life, promoting well-being, and equipping them with the skills required for independent living.
About the Role:
Join a team that champions safety and well-being.
We are seeking an experienced Health, Safety & Wellness Officer to assume a pivotal role in ensuring the safety of both our staff and the children under our care.
As the Health, Safety & Wellness Officer, you will be responsible for implementing and maintaining a robust Health & Safety framework, encompassing risk management processes and safety issue monitoring.
You will also serve as a vital link between our Management and Field staff, providing expert guidance on WHS matters, legislation, and best practices.
Key Responsibilities:
Develop and implement effective WHS policies and procedures that align with state and federal laws.
Monitor all workplace health & safety matters and conduct comprehensive site visits to ensure compliance and safety.
Create specialised tools to assess risk and establish safety measures for the children and young people under our care.
Collaborate with the Care Coordinator team to minimise risks at our placements and maintain the Serious Incident Response Guide.
Conduct thorough incident investigations and recommend areas for enhancement, working closely with the Care Coordinators and Management.
Keep staff and stakeholders well-informed about relevant industry information and updates.
Additional Responsibilities:
Provide documentation and guidance to managers regarding operations, WHS systems, risk assessment, and audits.
Collaborate with management and employees to foster awareness and provide training on health and safety best practices.
Actively engage in the reporting of mandatory reportable incidents, oversee work health and safety internal audit schedules, and manage work-related injuries within legal frameworks.
Offer WHS advice and support the leadership team, while consistently seeking opportunities to improve our impact.
Requirements:
A minimum of 3 years experience in a similar role.
Tertiary qualification or equivalent WHS experience complemented by a deep understanding of risk assessment.
In-depth knowledge of WHS legislation and relevant standards.
Possession of a Return to Work Coordination Certificate.
Exceptional communication skills across all stakeholder levels.
A valid Australian driver's license.
Strong attention to detail and exceptional analytical capabilities.
Outstanding communication and interpersonal skills with a focus on effective stakeholder collaboration.
Extensive experience in Workplace Health & Safety, ISO Standards, and compliance requirements.
Full Australian working rights
Benefits:
A nurturing, inclusive work environment fostering personal growth and teamwork.
An opportunity to make a significant impact on the lives of the children and young people we support.
Opportunities for career progression within the organisation.
Access to our Employee Assistance Program.
Free secure on-site parking.
Participation in Social Club activities.
Enjoy all-day access to Café Solutions, our in-house Café.
Join us at Helping Community solutions to create real change in the lives of those who need it most. Take your career to the next level today!
Please note that only shortlisted candidates will be contacted
Location:

WA - South Perth
Salary:

$82,043.52 – $98,108.40 per year
Work Type:

Full Time
Category:

OH&S/Risk
Safety and Wellbeing