First listed on: 13 November 2023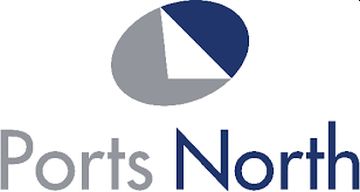 Manager People & Culture
Ports North manages a network of nine ports that are essential to the sustainable development of Cairns and regional centres in Far North Queensland. Our ports facilitate key industries such as tourism, defence, agriculture, marine maintenance and resources and provide valuable services to remote communities in Cape York Peninsula, the Gulf of Carpentaria and the Torres Strait Islands.
Location: Cairns, Qld
The position of Manager People & Culture will be responsible for providing leadership in People and Culture activities to underpin and support the commercial and operations strategy and business plans of Ports North.
Reporting to the Chief Executive Officer, specific responsibilities include:
Lead the implementation of people-related services, policies, processes and programmes across the organisation.
Facilitate best practice people and culture strategies and programmes that maximise individual and organisational capability, including organisational development initiatives that impact positively on developing high performance and operational excellence.
Oversee the employee relations activities including the management of Enterprise Agreement strategy development and negotiations.
Provide advice and support to managers on the implementation of HR policies and procedures and enterprise agreement provisions.
Ensure all policies and procedures are compliant with the law, in place, understood and implemented to support the health, safety and wellbeing of all employees.
Manage the establishment of positions (job design, position descriptions, job evaluation and approval processes).
Lead and manage talent acquisition process and practices to recruit and engage a high performing workforce.
Provide guidance and oversight of the organisation's payroll system ensuring enterprise agreement terms and conditions are implemented effectively.
Manage onboarding and training programs and ensure probation processes are implemented and monitored.
Implement and support remuneration and performance development processes that contribute to business goals.
Manage the collection and monitoring of People metrics and provide information to board and leadership team when required.
To be successful in this role, you will possess previous experience in a people and culture related role and recognised tertiary qualifications in Human Resources Management. You will be an experienced hands-on operator and strategic thinker who wants to make a difference, with strong people and engagement skills. Excellent interpersonal and communications skills together with the ability to handle confidential information with discretion and strong organisational and problem solving abilities are essential.
Persons interested in exploring this excellent opportunity are invited to forward applications including details of experience and qualifications to recruitment@portsnorth.com.au or Recruitment – Ports North, PO Box 594, Cairns, Qld, 4870 by COB 24 November 2023.
Further information on the role is available on: www.portsnorth.com.au/about-us/employment/
Closing Date:

24 Nov 2023
Location:

QLD - Cairns
Work Type:

Full Time
Category:

Management/Leadership
People and Culture
Performance Management/Evaluation
Policy/Procedures/Governance
Recruitment - Internal
Workforce Planning/Talent Acquisition