First listed on: 22 November 2022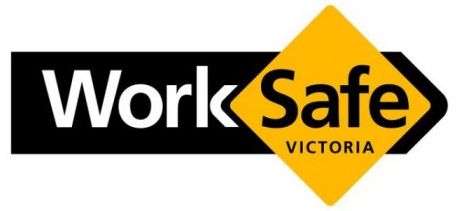 Senior Manager, Innovation Centre
$167,525.00 per annum + Superannuation
Full Time Permanent Position
Hybrid working model- Based in Geelong
About the role
At WorkSafe, Innovation means developing new approaches and capabilities to keep all Victorians Healthy, Safe and Well. WorkSafe lead the way by using human centre design to test new ideas, taking smart risks, building MVPs and fostering an innovative culture. WorkSafe involve clients, stakeholders and communities in the design and improvement of new and improved products and services.
The Senior Manager Innovation will develop new approaches and capabilities to keep all Victorians Healthy, Safe and Well in line with WorkSafe's Strategy. The position will lead the way by trying and testing new ideas, taking smart-risks and fostering an innovative culture. The position will embed new ways of working, enable the WorkSafe Strategy and enable a highly effective team to drive and champion Human Centred Design in the business
The Senior Manager Innovation will support the business to innovate and to drive the development of new client-centric products and services providing WorkSafe employees with the right framework, processes and tools to think outside of the square and bring their own ideas to life
Key accountabilities will include:
Help define and lead the change of the Innovation Centre to align and achieve the outcomes of the evolving Worksafe ways of working
Mentor/coach and provide support to the Innovation Leads (as appropriate)
Lead and be the custodian of the Innovation Centre operating model and strategy
Lead change management initiatives to grow the innovation culture and mindset within WorkSafe developing and embedding innovative ways of working, tools and techniques
Establish and grow WorkSafe innovation capability by defining the Innovation Centre capability growth plan and executing it
Lead the development of the Innovation Centre space by validating space requirements and sourcing new tools and technologies
Identify leading practice themes and trends, and their impact on both the organisation current position, and subsequent effects on the wider external environment
Please click here to take a look at the Position Description provided for additional information about the role

About you
This opportunity will suit a naturally curious leader who has a passion for advocating Human Centred Design throughout our business. You will foster exceptional leadership, lead a positive workplace culture and be a strategic thinker partnering with senior leaders to innovate, implement and achieve WorkSafe goals aligned throughout our strategy.
You will possess the following skills and experience:
Skills & Experience
Previous experience as an innovation team leader or other innovation senior role
Proven understanding of methods such as human centred design, design thinking, lean start-up etc.
Proven ability to think strategically, with a broad perspective and set clear direction, goals and a culture of high aspirations and commitment
Proven ability to use innovation methods to drive lasting and sustainable improvements in people's lives and embed client centricity in ways of working
Demonstrated ability to build organisational capabilities and teams
Proven ability to lead teams through ambiguity to deliver positive outcomes
Proven ability to manage a project portfolio, budget and meet deadlines
Demonstrated ability to drive change, lead and influence in a complex and political environment
Superior stakeholder engagement skills with the proven capability to build and maintain productive working relationships across a range of stakeholders, collaborating at all levels both internally and externally
Previous experience in organisational change, and the ability to work dynamically in response to change
Knowledge of/ or the ability to rapidly acquire an understanding of the Insurance and Health and Safety legislation
Qualifications
Degree in either Design, Business, Human Sciences, Software Engineering or other relevant field
Desirable
Design Thinking/Human Centred Design qualification
Working with Us
We pride ourselves on being a great place to work and offer flexibility to facilitate work/life balance. People who are seeking part-time or job share arrangements are encouraged to apply.
WorkSafe employees enjoy: Discounted Gym & Pool Memberships | WELL Rated Building | Group Training & Yoga Classes | Very active Social Club | Pool & Table Tennis | Sparkling Water | Discounted Prescription Eyewear | Career Opportunities and Working for your Community!
What's next?
Applications close 11:00PM Friday 2nd December 2022. Click the link to apply, and join us in making a difference to Victorian lives.
Only people with the right to work in Australia may apply for this position. You may be required to undergo a National Police Check (and Medical Assessment) as part of the recruitment process.
Candidate screening may take place prior to the advertisement closing, so get your application in.
For further enquiries please contact Talent Acquisition Specialist Alysha Grandy via email Alysha_Grandy@worksafe.vic.gov.au
About Us
At WorkSafe our passion for the wellbeing of Victorian workers brings us together. Our people come from a wide range of professions and with no two days ever being the same, diverse thinking comes naturally to us. As we build the WorkSafe of the future we're committed to delivering industry best practice to our people, our customers and the community.
Our Future
WorkSafe's Strategy has our core purpose front of mind – reducing workplace harm and improving outcomes for injured workers. We don't shy away from the importance of our purpose to the Victorian community, that's why we have a stated ambition to be world leading.
We want Victoria to be the safest place to work in Australia and one of the safest in the world; and we aspire to be a world leader in return to work after a workplace injury.
Important Information
WorkSafe is committed to providing and maintaining a working environment which is safe and without risks to health consistent with WorkSafe's obligations under the Occupational Health and Safety Act 2004 (OH&S Act).
Therefore, there is a requirement that all WorkSafe employees be fully vaccinated against COVID-19 in order to undertake duties outside of their homes (unless a medical exemption applies).
To meet its obligations under the COVID-19 Mandatory Vaccination (Workers) Directions and the OH&S Act, WorkSafe will request vaccination information or evidence of an exemption in the pre-employment stage.
Inability to provide this may impact your subsequent employment with WorkSafe.
Closing Date:

02 Dec 2022
Location:

VIC - Geelong
Salary:

$167,525.00 per annum + Superannuation
Work Type:

Full Time
Category:

Change Management
Communications, Engagement & Facilitation
Human Factors/Human Centred Design
Management
Organisational Development/Capability
Stakeholder Engagement/Management