First listed on: 05 October 2021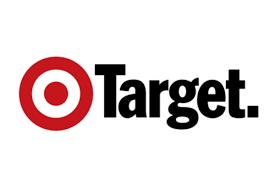 People & Capability Business Partner-Stores-Victoria

Who are We?
An iconic Australian retailer, our story began in 1926 when George Lindsay and Alex McKenzie opened a drapery store in Geelong, Victoria with a focus on great quality and value.
Our People & Capability team is passionate about Target, we have the opportunity to partner with the business and help them drive real change that also impacts our customers. This is an exciting position that will enable you to bring your Coaching, talent and succession planning skills to our organisation and enhance people's development and careers.
We are seeking an experienced People & Capability Business Partner to join our amazing team in Victoria. You will be surrounded by people who are knowledgeable, supportive of each other and get a kick out of being able to impact the business and culture of Target.
What will you do?
The primary purpose of the PCBP is to effectively partner with our Regional Managers and with the Victorian Store Teams to support and deliver key people initiatives to support the overall business strategy, in line with Target's values. This is particular in the areas of culture and engagement, development, progression and succession planning.
You will also have the opportunity to be lead a variety of different People & Capability projects at our Store Support Office in Melbourne. This role will partner with our Regional Manager who looks after 12 stores across the Western and Northern suburbs of Melbourne.
Other key responsibilities may include:
Support and implement the Regional People & Capability strategy that aligns to the wider People & Capability and business strategy
Work collaboratively with the Regional Manager and store teams to deliver key People & Capability initiatives and projects
Drive capability by coaching and upskilling managers to empower them to effectively lead and develop their teams
Support and guide initiatives that will drive engagement and a positive culture such as – engagement survey, recognition programs, induction and ongoing and all L&D initiatives
Facilitating any workshops or training sessions in accordance with our training programs
Coach store management on the effective implementation of SafetyCARE and ensure all team members comply with Target's SafetyCARE program
Ensure store management compliance with safety and workers compensation legislative requirements
What are we looking for?
We are seeking an experienced People & Capability Business Partner who has a passion and strong understanding of retail operations, coaching, people development and succession planning. You will be known for your optimism and positivity, and will have a strong track record of success in a fast paced People & Capability environment. The ability to develop and influence others is essential, as is a commercial approach to decision making. You thrive in an environment of change and will be comfortable adapting to ensure the people agenda stays aligned to the business needs.

Qualifications, Experience and Knowledge also required for this role includes:
Tertiary qualification in Human Resources or other relevant fields
Minimum 3 years' generalist HR / People & Capability
Experience in a high volume, fast paced environment
Demonstrated capability in developing People & Capability strategies and plans that are aligned to the business strategy
Demonstrated ability to lead and deliver projects
Well-developed knowledge of work-place relations principles
Well-developed knowledge of safety systems and processes
Learning and development background, advantageous
What will you get?
Target has some great benefits, including:
Great career opportunities across the Wesfarmers Group
Team Member discounts across Target, Kmart and Officeworks
Access to Employee Assistance Program
Convenient location next to freeway and train station, with onsite parking and a great café!
Novated leasing options
Paid parental leave scheme
Flexible work arrangements
Target values diversity and we pride ourselves on representing the diverse and multicultural communities of which we are a part.
Candidates interested in this position should apply directly to this advertisement as we are not accepting applications from recruitment agencies.
"We are a 2021 Circle Back Initiative Employer – we commit to respond to every applicant"
Location:

VIC - Williams Landing
Work Type:

Full Time
Category:

Consulting & Generalist
Learning & Development
Organisational Development/Capability
People and Culture