First listed on: 11 January 2021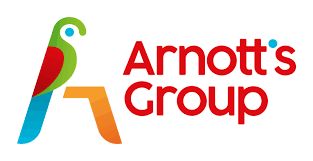 Work Health and Safety Advisor

Campbell Arnott's has a rich heritage of creating iconic brands such as Tim Tams, Campbell's Soup, Shapes, V8 and Scotch Finger that are loved and enjoyed by many. Not only do we have amazing brands, we can also proudly say that our products are manufactured right here in Australia. The icing on the biscuit is that we pride ourselves on our dedication to growing our employees and our people who make our business the best place to be, which is why we've been ranked as one of Australia's Best Places to work in 2017, 2018 and 2019.
Could you be our next passionate and dynamic Safety Advisor at our Work Health and Safety Advisor Factory?
Our successful candidate will draw on their specialist knowledge to drive a successful WH&S Agenda by encouraging and supporting a safe work culture. They will lead from the front to identify, assess, and resolve critical WH&S issues at the site while developing and implementing short and long-term interventions.
Furthermore, you will
Coordinate various hazard identification and mitigation activities and data management systems (such as MYOSH, Workplace Inspections, Chem Watch, Hazard/Incident Reports and Investigations, Contractor Management, Risk Assessments & Audits)
Conduct risk assessments in consultation with stakeholders for new or modified plant equipment and processes and substances and ensure identified risks are effectively managed
Work closely with engineering to drive safety initiatives to mitigate risk
Develop improvement capital applications and implement safety projects
Ongoing development, review and maintenance of site OHS management systems in consultation with the other safety team members, including all policies, procedures, forms and other documentation required to satisfy local, regional and global requirements
Participate in the development of strategic safety plans and actions to support delivery plans
Support the implementation of OH&S action plans in order to improve site reduction of injuries
Coordinate safety committee activities and provide support to H&S representatives
Develop & delivery OHS training packages to operations & technical personnel
Support as a back up for injury management activities when required
Ingredients for success
Relevant OH&S qualification
Experience within an FMCG industry e.g. Safety at Heights, electrical
Experience working closely with engineering function on safety initiatives
Good understanding of OH&S Management systems is essential, ideally working with a self-insured organisation
Experience in injury management and workers compensation.
Management Systems Auditor certification preferred but not essential
An individual who has a Continuous Improvement mindset and is not afraid to challenge the norm
Ability to engage with stakeholders at all levels of the business
Ability to interpret legislation, codes of practice and corporate standards and apply requirements to real-life shop floor situations
Intermediate MS Word &MS Excel skills and SharePoint
Is this a role you see as part of your future- click apply now.
Our love of food and pushing the boundaries is what keeps us at the forefront of our industry. Our people pave the way and our culture is inclusive - you will be part of our family. We pride ourselves on our work/ life balance, our focus on health & well-being and our dedication to developing our employees!
Location:

SA - Marleston
Work Type:

Full Time
Category:

Environmental Health and Safety
OH&S/Risk
Training and Development