First listed on: 20 February 2018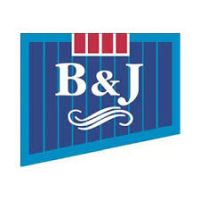 Work Health Safety Manager
About the business
Beak and Johnston is a local and family owned food processing business with 30 years' experience dealing in fresh cut and value added meat products, fresh soups, sauces and prepared meals.
At our core we are a family and approach how we work from the perspective of family – from how we work together, how we collaborate with customers and suppliers through to how we make food that we would all take home and share with our families.
About the role
We are seeking an experienced WHS Manager to join our team and lead site safety activities in partnership with the site Leadership team to drive Safety Excellence from good to great.
As a key member of the Site Leadership team you will:
Provide advice and guidance on best WHS practice initiatives
Drive safety system compliance and alignment to AS4801
Provide expert advice and assistance to managers on the management of WHS within their specific areas
Conduct safety related investigations and risk assessments
Conduct safety training and work closely with operational team members on implementation of behavioral safety programs
Ensure effective consultation practices are implemented to drive colleague safety, awareness and engagement
Liaise with the Injury Management Advisers to ensure all work related injuries are well managed with supportive and proactive return to work plans
About you
You will have at least 3 years experience in a manufacturing environment and proven experience within a Safety related role. You will be easily able to demonstrate a strong understanding or WHS legislation and regulations and their application within our environment.
You will be passionate about Safety First and be resilient, curious and positive about how you influence and drive safety excellence across levels.
You will be a team player who can effectively communicate with a wide variety of stakeholders and hold you own when driving safety awareness and commitment at a senior level.
Your core strengths in planning and execution of plans coupled with your ability to deal with unexpected events and stay focused will enable you to succeed and thrive in our challenging environment.
If you are interested in learning more and energized by this opportunity, wishing to make a difference in a role that empowers you to lead and drive Safety, please apply to larissas@beak.com.au
Location:

NSW - Greenacre
Salary:

$100,000 - $129,999
Work Type:

Full Time
Category:

Management
OH&S/Risk