CCC report to stay hidden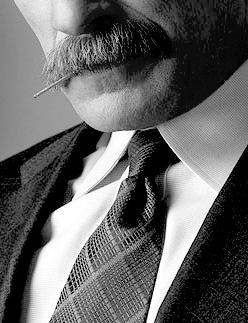 Queensland's corruption commission has been blocked from releasing a recent report.
In a blow to transparency in Queensland, a High Court verdict has left the Crime and Corruption Commission (CCC) unable to unveil its report on former public trustee Peter Carne.
This ruling has sent shockwaves through Queensland's political landscape, prompting the state opposition to dub it "judgement day for integrity in Queensland".
The lengthy legal tussle between the CCC and Carne has ended with an order preventing the anti-corruption watchdog from making its investigation reports public and even restricting its ability to issue media releases on such matters.
CCC chair, Bruce Barbour, said the decision has "significant ramifications" for the CCC's mission.
The reports stemming from CCC investigations have played a crucial role in holding those in power accountable and providing insights into the rationale behind the watchdog's decisions.
Over the years, these reports have nurtured trust and public confidence, key components in maintaining the integrity of public administration.
Barbour underscored the necessity of these reports for the public, public servants, and politicians to learn from and raise integrity standards while reducing corruption risks in Queensland.
"The inability to report on matters uncovered in such investigations reduces transparency and is clearly not in the public interest," he said.
The move represents a break from a tradition dating back to the Fitzgerald Inquiry in 1989.
Over the years, the CCC and its predecessor agencies have released around 32 reports since 2002 and issued 256 media releases since 2006.
These reports have covered a spectrum of investigations, from allegations against former deputy premier Jackie Trad to controversies in local government.
They have shed light on actions taken by public figures, clearing some while pointing out shortcomings in others.
Now, the CCC seeks urgent legal changes in Queensland, pushing for expanded powers similar to those held by anti-corruption agencies in Victoria and New South Wales, which can publicly report on matters.
There is also a call to make these changes retroactive, affecting previous reports, including one involving former deputy premier Jackie Trad and her involvement in the selection of a principal for a new school.