Geelong shifts Jan 26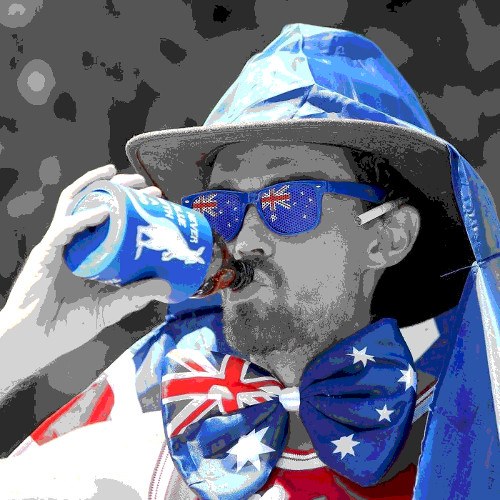 Geelong Council says it will abandon the use of "Australia Day" to refer to January 26.
The council's decision is part of a new plan to reshape how the city commemorates the historically contentious date.
Councillors, recognising the "traumatic historical impact to the Wadawurrung Traditional Owners and First Nations Peoples of the Geelong Region", voted unanimously this week to support a complete overhaul of the city's approach to January 26.
Among the actions resulting from the vote is the cessation of using the term "Australia Day" by the city.
Additionally, citizenship ceremonies will be rescheduled to different dates, and the council will actively advocate to the federal government for a conversation about changing the date.
To foster greater understanding, the council will also develop educational opportunities for residents to learn about the local history surrounding this date.
Moreover, the city aims to introduce a formalised "First Nations peoples acknowledgement" and plans to host cultural events and activities throughout the region annually on January 26. This will include a truth-telling ceremony at Johnstone Park.
Councillor Jim Mason, expressing the importance of improved education on the painful history of Australia's treatment of First Nations people, said; "This is not about changing the date, but improving the way we celebrate the 26th of January".
Cr Mason said there is a strong need to create a more inclusive and supportive environment for the 3,750 or more City of Greater Geelong First Nations people.
"All of this makes January 26th a day of sorrow, a day to grieve the loss of culture, the loss of country, spiritual and physical, and the loss of family networks… that is intergenerational trauma," he said.
The decision to transform how Geelong commemorates January 26 followed a six-month community consultation period, which received an overwhelming response.
The council received a total of 957 responses, with the largest contribution coming from First Nations people.
The city's engagement report highlighted that each of the 447 contributions from First Nations people expressed negative emotions such as sadness, disconnection, or a desire for change regarding the subject.
The sentiment for change was also echoed by nearly 70 percent of the broader community.
The council embarked on the community consultation following advice from its Kilangitj Aboriginal Advisory Committee.
Any decisions to change the date of Australia Day ultimately rest with the federal government.