NSW nurses sue state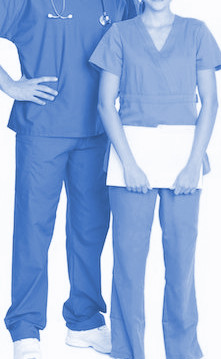 The NSW nurses' union is suing the state government over allegations of understaffing and patient mistreatment.
The NSW Nurses and Midwives Association (NSWNMA) has initiated legal proceedings against the state government, alleging the government's failure to comply with patient care awards is a result of understaffing.
The association has prepared a statement of claim for the Supreme Court, asserting a pattern of non-compliance with staffing ratios across the state, including at major hospitals such as Royal Prince Alfred, Concord, Liverpool, Westmead, Nepean, Wollongong, and Gosford.
The union claims that the court action is necessary because despite numerous disputes over non-compliance in the Industrial Relations Commission, the issue remains unresolved.
The legal action could result in financial penalties for the state if it is found to have breached public health awards.
The union alleges that patients at several major hospitals have missed out on a total of 120,000 hours of nursing care due to systemic understaffing.
The statement of claim cites 1,484 instances of non-compliance across ten hospitals in recent months and years.
Data obtained from a Government Information Public Access (GIPA) application indicates that Gosford Hospital is the worst offender, with 777 award contraventions between 2018 and 2022.
The union claims that nine other metropolitan and regional hospitals did not provide adequate staff per shift on more than 700 occasions from July to October last year, resulting in substandard care. Royal Prince Alfred Hospital, Concord Hospital, and Westmead Hospital were among the other hospitals that recorded recent contraventions.
The union argues that the contraventions filed with the court represent a conservative estimate of the problem.
Shaye Candish, the union's general secretary, claims that the government's preferred staffing model is no longer suitable and that it is failing to provide a safe level of care to patients.
Ms Candish has pointed out that hundreds of thousands of nursing care hours are not being provided on general medical and surgical wards, which could lead to delays in clinical care, such as blood pressure checks, wound care, or showers, due to inadequate or unsafe staffing.
Delays in clinical care could result in suboptimal patient outcomes, such as increased risk of falls, hospital-acquired infections, pressure area sores, and blood clots.
The union has been urging the state government to introduce nurse-to-patient ratios ahead of the state election and has been taking ongoing industrial action.
The Nurses and Midwives Association claims that NSW lags behind other states, such as Queensland, the ACT, and Victoria, in implementing legally mandated staff ratios.
The statement of claim was lodged in the NSW Supreme Court and served on the Crown Solicitor this week, with the case listed for May.