Office desires plotted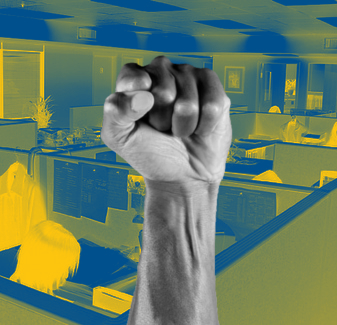 More than half of Australian employers want staff to increase their time in the office in 2023.
New stats suggest almost six in 10 (59 per cent) Australian employers require their staff to increase the number of days they work in the office this year compared with 2022, as the Australian workforce bounces back from the COVID-19 pandemic.
At the same time, 32 per cent of employers are happy with the time their employees currently spend in the office and do not have plans to require them to be present more often.
Almost one in ten (9 per cent) of employers are unsure as to how their return-to-office policy will evolve.
Medium-sized businesses and NSW employers are pushing hardest for a return to the office, according to the report by Robert Half.
Medium-sized businesses are strongly requiring staff to increase the days spent in the office, with almost three-quarters (73 per cent) wanting staffing to return to the office more frequently, compared to less than half (47 per cent) of small businesses and 58 per cent of large businesses.
Employers in New South Wales are leading the charge with 63 per cent stating they require staff to increase the number of days they spend in the office this year.
Queensland employers are the happiest with the status quo, with 35 per cent not intending to increase the time staff spend in the office this year.
Victorian employers, who endured the longest stay-at-home orders of any Australian state during the pandemic, are the most unsure of their plans for 2023, with 13 per cent of employers still deciding on what they require of their staff this year.
Overall, Western Australian employers are the most cautious when forcing employees back to the office, with just over half (55 per cent) requiring staff to increase their office time, 33 per cent not intending to do so, and 12 per cent being unsure.
The experts say that this conservative approach is likely to be a result of staff already spending more days in the office than their counterparts in the eastern states, as they were less affected by COVID-19 lockdowns.