PwC slugs bailing staff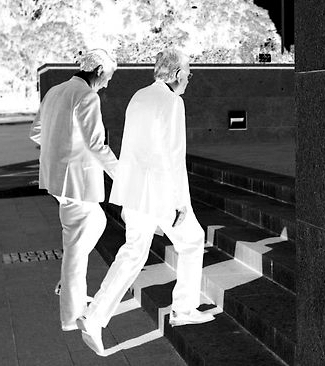 Reports say embattled finance firm PwC has taken new measures to prevent and punish staff seeking to leave.
In a bid to stop the flow of partners seeking refuge elsewhere, PwC Australia is using what some staff call the "rule of three".
The clause stipulates that senior staff engaged in group departures to rival firms must reimburse the fees they generated in the preceding year, effectively imposing a financial straitjacket on both departing partners and their potential new employers.
The firm is also compelling outgoing partners to foot the bill for expenses related to "redundant office space" and other costs stemming from their departure.
The move is seen as an aggressive attempt to deter groups of partners from defecting to rivals.
The drive to leave PwC has intensified in the fallout from the company's tax leaks scandal, which has impaired partners' ability to attract and retain clients.
With the exodus allegedly underway, PwC has imposed further constraints within its partnership deed, granting the firm the authority to withhold pay and impose temporary limitations on departing partners' activities.
PwC reportedly defends these measures, arguing that partners willingly enter into the agreement as part-owners of the firm, and these conditions are in line with standard partnership agreements in the professional services sector. Consequently, partners do not enjoy the typical protections afforded to employees.
However, say the level of aggression displayed by PwC to curb partner departures is unprecedented, citing threats of restraints, income withholding, and financial penalties as tactics previously unseen.
While it is not uncommon for restrictions to be placed on departing Big Four partners, particularly concerning client poaching and hiring former colleagues, the severity of PwC's approach has raised eyebrows.
PwC remains tight-lipped about the specifics of the group departure clause, but reports say that Section 25 of its ever-evolving partnership agreement, titled "group departures", lays out the punitive measures partners have accepted.
The most stringent clause mandates departing partners to repay fees earned from clients within the preceding 12 months at the discretion of the board.
Another clause within Section 25 demands that partners involved in group departures cover expenses related to redundant office space, equipment, and other support services, with the expense amount determined by an independent assessor.
Departing partners are also being told they cannot work with clients previously advised or serviced by any partner in their business unit over the past three years. Additionally, PwC will withhold between 50 per cent and 100 per cent of their salary during a six-month notice period for up to a year.