First listed on: 06 December 2022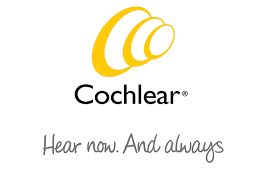 People & Culture Partner
About us
Cochlear (ASX: COH) is an iconic Australian company, seminomas for over 35 years with innovation and class leading technology development in implantable hearing solutions. Operating with an Australian remit, we are seeking an experienced People and Culture professional to join our Sydney-based function.
About the role
We are currently transforming the way we deliver People and Culture services at Cochlear. Our vision is clear, and we have set ourselves some ambitious goals, and are currently seeking a People and Culture Partner to be part of this transformation.
Supporting Managers and Senior Managers, the People and Culture Partner is responsible for providing coaching and advisory services across the full employment life cycle focused on empowering managers to develop and grow their people. Partnering with our Centres of Expertise this role co-creates and delivers both cyclical events and enterprise initiatives focused on enabling Managers through simplified and consistent processes. This role identifies, develops and delivers proactive campaigns aligned with leading practice to support leadership capability to drive outstanding talent and performance outcomes. In addition, we are ideally looking for someone who brings strengths and interest in the areas of Global Remuneration, as this position will partner with our Global Remuneration team (the experts), for the development and delivery of business-related projects.
The People and Culture Partner will contribute to our transformation journey, by identifying, supporting, and implementing ongoing improvements to our processes and practices that help drive simple and consistent ways of working and deliver an excellent employee experience. Our transformation journey includes, how services are delivered (our organisation design), process review (what's the simplest and most consistent ways of working) and a new HRIS system implementation (Workday).
This is a varied and busy role, but you will not be on your own. Working across our People and Culture teams, you will be strongly supported by our team of Executive Business Partners, People Advisory Services, ER and Safety specialists as well as our Global Centres of Expertise.
About You
Degree qualified, you are passionate about organisational development and enabling leaders to develop and grow their people. With proven experience working across the employee life-cycle including experience of partnering with a Remuneration Centre of Expertise. With exceptional EQ, you are a natural and courageous communicator, who values and invests in relationships. You are a strong collaborator, who enjoys bringing people together to deliver on goals and project outcomes.
In addition, you have strong planning and execution capability and relish the opportunity to contribute to the development of best-in-class People and Culture practices.
Even more important is your desire to contribute to our ongoing transformation, this means being motivated to work in a complex and ever-changing environment.
How we recognise your contribution
We want Cochlear to be a place where our people enjoy coming to work. Through our internal programs and employee benefits we aim to create an environment where our people will feel valued and supported. Whether your focus is on continuous learning, professional development or simply finding an environment which enables you to thrive whilst balancing family or personal life commitments, then we have several programs in place to support you.
For more information about Life at Cochlear, visit www.cochlearcareers.com
How to apply.
If you are excited about what you have read and would like to be considered for this role then please submit your resume and a covering letter detailing your suitability for this role.
At Cochlear we value and welcome the unique contributions, perspectives, experiences, and backgrounds of our employees and aim to build a culture that celebrates and leverages these differences, creating a sense of belonging and enabling our people to realise their full potential. We offer flexible working arrangements, and we understand flexibility is not the same for everyone. We're open to a conversation about what flexibility means for you.
Closing Date:

22 Dec 2022
Location:

NSW - Sydney
Work Type:

Full Time
Category:

Business Partnerships/Management
Continuous Improvement
People and Culture